Technology is evolving, and Advertisements are displayed online through social media apps rather than on television. Online or digital marketing is rapidly expanding, creating more opportunities for skilled individuals in the field. If you want to grow your career in digital marketing, you first have to learn about various aspects of digital marketing.
Bangalore has been the technology hub for many years and is home to many emerging startups. There are many good institutions in Bangalore providing digital marketing courses along with placement support.
Below is the list of 10 Best Digital Marketing Courses in the HSR Layout of Bangalore.
Also Read: Digital Marketing Courses In Bangalore
IIDM – Indian Institute of Digital Marketing

IIDM in Bangalore is the first digital marketing training institute that provides its students with 100% job assistance once they complete the course. Indian Institute of Digital Marketing offers both in-person and online training. The course is divided into 8 core modules and 12 advanced modules, with over 150 hours of practical training and 6 live capstone projects. The course is designed for high achievers who aspire to be one of the top 1% of digital marketers. The course will prepare you to pass all industry certifications from Google, Hubspot, Microsoft, etc. The students will complete 15+ internationally recognized certifications. The course is designed to prepare you to become a highly paid digital marketing expert.
Digital marketing course curriculum and modules:
An Introduction to Digital Marketing
Website Design
Content Marketing
Search Engine Optimization
Search Engine Marketing
Social Media Marketing
Email Marketing
Web analytics
Digital Marketing Strategy
Specialization Topics: Graphic Design, Youtube Marketing, Mobile Marketing, CRO, Influencer Marketing, Growth Hacking, Marketing Automation, Affiliate Marketing, Sales Funnels, [50+ Topics], etc.
Course Duration and Fees:
The course duration is 4.5 months for all weekdays (Monday to Friday, 2.5 to 3 hours) and 5.5 months for the weekend (Saturday and Sunday), (4 to 5 Hours daily Class). We do not aim to stretch the course out for 6 or 9 months since students would lose momentum in their studies. Training is accessible in both classroom and online formats.
The course fee is 49,900 + GST.
Course Faculty:
The faculty at the Indian Institute of Digital Marketing has more than 7 years of expertise in digital marketing, with Facebook and Google certifications. A couple of them have their digital marketing businesses working on 100s of client projects. In contrast, others work for top MNCs executing campaigns in crores of rupees. All of the popular digital marketing tools are covered by the trainers.
Course Highlights:
The Industry's Most Advanced Curriculum
350+ hrs of Practical Training
100% Placement Guarantee
70+ Modules
5+ Industry Experts
Best-in-Class Learning Management System (where you can access our recorded classes)
Premium Tools worth 1,00,000/- ( All original Tools with license keys)
15+ Globally recognized Certifications
10 Days No Question Refund Policy
Best in class Infrastructure
Industry experts who will take your classes
Freelancing Opportunities ( Work from Home Opportunities)
Learn to make money through Affiliate Marketing.
Build your own business and e-commerce website.
Course Projects:
Designing a Business Website
Designing an Ecommerce Website
Designing Landing Pages
30 Day Social Media Strategy
Running Paid Google and FB Ads
Doing SEO for a Complete Website
Running Email Campaigns
Lead-generation campaigns
Course Certifications:
6+ Google Ads Certifications
1+ Google Analytics Certifications
5+ Hubspot Certification
1+ Microsoft Bing certification
1+ Course Completion Certificate.
Contact us:
Email: [email protected]
Phone: +91 8310657401
Institute Address: 3rd Floor, No.944, 16th Main Rd, Kuvempu Nagar, BTM 2nd Stage, Bengaluru, Karnataka 560076
Course Brochure: Download here
Digital Academy 360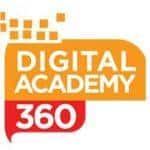 Digital Academy 360 has 10+ years of experience working on real-world digital marketing projects, providing their courses to individuals and creating highly skilled digital marketers. The mission of this training centre is to offer quality education at a reasonable cost. They provide industry-recognized certifications and guaranteed placement support.
They have a global presence with learners from 30 different countries. They have many centres in Bangalore, and below are the contact details of HSR Layout-
Contact details:
Address: #249, 4th floor, 14th Main Rd, Near BDA Complex, Sector 7, HSR Layout, Bengaluru, Karnataka 560102
Number: +91 7353 515 515
Email: [email protected]
Website URL: https://digitalacademy360.com/
Digital Kora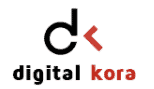 Digital Kora is a renowned brand name for digital marketing in Bangalore. They have been providing digital marketing training in many localities in Bangalore since 2013.
They focus on the practical learning of the students by combining theoretical knowledge with projects. They offer guaranteed placement support and certifications after completing the course.
Contact details:
Address: Ground floor, Raja Lakshmi Complex, exact opposite to Water Tank lane, 12th main Road, BTM 1st Stage, Near HSR Layout, Bengaluru-560076
Number: +91 88678 96632 / +91 89716 42632
Email: [email protected]
Website URL: https://www.digitalkora.com/
Besant Technologies

Besant Technologies has trained more than a million students in digital marketing and IT software training. From online tools to real-life projects, they offer everything you want to become an expert in digital marketing.
Their modules are up-to-date and provide industry-relevant study resources along with projects.
Contact details:
Address: Plot No. 2799 & 2800, 1 st Floor, 27th Main Rd, 1st Sector, HSR Layout, Bengaluru, Karnataka 560102
Number: 8767260270
Email: [email protected]
Website URL: https://www.besanttechnologies.com/
Simplilearn

Simplilearn is well-known for its online courses and training. It provides industry-based courses and Master's Training. Simplilearn also provides training at some centres in Bangalore, including HSR Layout.
Their unique approach and techniques toward learning digital marketing separate them from others.
Contact details:
Address: NALANDA 53/1 C, Manoj Arcade, 24th Main Rd, Sector 2, HSR Layout, Bengaluru – 560102, Karnataka, India.
Number: 1800-212-7688
Email: N/A
Website URL: https://www.simplilearn.com/
360 Digi TMG

360 DigiTMG focuses on providing job-oriented courses and training in digital marketing. They use unique learning approaches to get knowledge in a simple language. To know more about their courses and training, you can visit their websites or contact them using the below details-
Contact details:
Address: No 23, 2nd Floor, 9th Main Rd, 22nd Cross Rd, 7th Sector, HSR Layout, Bangalore-560102
Number: +91-9989994319, 1800-212-654321
Email: [email protected]
Website URL: https://360digitmg.com/
Digital Marketing Academy
DMA, or Digital Marketing Academy, aims to expand your digital marketing knowledge through their theoretical and practical training. As the name suggests, it's an organization dedicated to helping students and working professionals in the digital marketing space.
Contact details:
Address: Plot No. – 1288, 2nd Floor, 17th Cross, Sector -7, HSR Layout, Bangalore 560102, Landmark – Star Bazaar SuperMarket
Number: +91 88670 01000, +91 95381 22387
Email: [email protected]
Website URL: https://www.dmaindia.co/
DigiTraining

DigiTraining, as the name suggests, provides digital marketing courses and training in Bangalore. Their focus is on developing industry-ready skills in individuals. Real-time projects, case study based learning, career guidance, and 100% placement support are some of their offerings.
Contact details:
Address: #945, 1st Floor, 5th Main,21st Cross, Sector 7, HSR Layout, Bengaluru, Karnataka 560102
Number: +91 9632501955
Email: [email protected]
Website URL: https://digitraining.in/
Anexas
Anexas provides Digital Marketing Training in many centres in Bangalore. Anexas is a famous name and has worked with many MNCs on international digital marketing projects.
Anexas knows industry requirements well and uses its experience to offer the best digital marketing training.
Contact details:
Address: 111, 1st Floor, 17th B Main, 11th Cross, Sector 4, HSR Layout, Bangalore 560102
Number: 91-87627 80122 / +91-7026122288
Email: [email protected]
Website URL: https://anexas.net/
NIDM-National Institute of Digital Marketing
NIDM is a well-known institution, providing training and courses to many digital marketing aspirants. Founder Sri M.S Kumar and a team of the best trainers ensure that students are well-prepared to excel in the field. They focus on learning through practical sessions rather than giving theoretical sessions.
If you want to know more about this prestigious institution, you can contact them using the below details-
Contact details:
Address: National Institute of Digital Marketing #152, 13th Main, 1st Cross, BTM Layout (Near to HSR Layout), Near Udupi Garden Signal, 1st Stage, Bangalore-560068
Number: 096113 03057
Email: [email protected]
Website URL: https://nidmindia.co.in/
Alok Academy
Alok Badatia started the Alok Academy to provide digital marketing tips to individuals through courses. Digital marketing, in their opinion, is more of an attitude than a set of skills. Expert faculty, 100 per cent hands-on instruction, a weekly bonus masterclass, lifelong consultancy support, and more are all included in their training programmes.
Contact details:
Address: Startuphuts unit 3 Alok Academy 334, first floor 27 main roads, opp. KLM mall, Sector 2, HSR Layout, Bengaluru, Karnataka 560001
Number: 8548846108, 8319356820
Email: [email protected]gmail.com
Website URL: https://aadme.co/
Akshara Software Technologies
Their training is job-focused and designed by industry professionals.
They offer personalised training modules and coaching, real-life projects, internship opportunities, etc.
You can contact Akshara Software Technologies using the details listed below:
Contact details:
Address: 109, 04th Main, Teachers' Colony, Near Udupi Grand Hotel, HSR Layout, Bengaluru.
Number: +91-9686770604
Email: [email protected]
Website URL: https://www.aksharasoftwares.com/digital-marketing-training-in-bangalore/
Conclusion
As the digital marketing industry grows faster, the need for expert digital marketers is also increasing.
There is a huge opportunity to build a career in digital marketing with the help of these courses. All the institutes and courses mentioned above are the best, but you should decide based on your requirements and research.