Today, there is a strong push towards the world getting digital, especially in India, where Internet users exceeded 560 million last year. everyone is getting used to online shopping and it opened up a lot of opportunities for startups and small businesses to thrive. new startups and small businesses need professionals who can create online identities for their businesses. this is where digital marketing comes into play. Digital marketing is a continuously growing industry and it is a very lucrative career option.
Considering how significantly digital marketing is likely to grow this is an excellent time to start searching for digital marketing courses to begin your career in digital marketing.
If you have just graduated and are looking for post-graduate courses, check into Digital Marketing. Although marketing is a career where you may learn on the job, the competition will be fierce in 2022. It is difficult to thrive in this industry without having appropriate qualifications.
Digital Marketing Courses in Hyderabad have been the most discussed topic, particularly among students interested in pursuing a career in digital marketing. By creating opportunities for people looking for work, Hyderabad in India has become a famous digital hub.
Many digital marketing institutes provide digital marketing courses that cover all facets of the industry. To make things easier for you, we've compiled a list of the top 10 digital marketing institutes in Hyderabad where you may begin your digital marketing training.
10 Best Digital Marketing Courses in Hyderabad
IIDM – Indian Institute of Digital Marketing – #1 Best Digital Marketing Courses in Hyderabad
IIDM in Bangalore is the first digital marketing training institute that provides its students with 100% job assistance once they complete the course. Indian Institute of Digital Marketing offers both in-person and online training. The course is divided into 8 core modules and 12 advanced modules, with over 300 hours of practical training and 9 live capstone projects. The course is designed for high achievers who aspire to be one of the top 1% of digital marketers. The course will prepare you to pass all industry certifications from Google, Hubspot, Microsoft, etc. The students will complete 20+ internationally recognized certifications. The course is designed to prepare you to become a highly paid-digital marketing expert.
Full Stack Digital marketing course curriculum and modules:
An Introduction to Digital Marketing
Website Design
Content Marketing
Search Engine Optimization
Search Engine Marketing
Social Media Marketing
Email Marketing
Web analytics
Digital Marketing Strategy
Specialization Topics: Graphic Design, Youtube Marketing, Mobile Marketing, CRO, Influencer Marketing, Growth Hacking, Marketing Automation, Affiliate Marketing, Sales Funnels, [55+ Modules], etc.
Course Duration and Fees:
The course duration is 4.5 months for all weekdays (Monday to Friday, 2.5 to 3 hours) and 5.5 months for the weekend (Saturday and Sunday), (4 to 5 Hours daily Class). We do not aim to stretch the course out for 6 or 9 months since students would lose momentum in their studies. Training is accessible in both classroom and online formats.
The course fee is 44,990 + GST.
Course Faculty:
The faculty at the Indian Institute of Digital Marketing has more than 8 years of expertise in digital marketing, with Facebook and Google certifications. A couple of them have their digital marketing businesses working on 100s of client projects. In contrast, others work for top MNCs executing campaigns in crores of rupees. All of the popular digital marketing tools are covered by the trainers.
Course Highlights:
The Industry's Most Advanced Curriculum
300+ hrs of Practical Training
100% Placement Assistance
50+ Modules
5+ Industry Experts
Best-in-Class Learning Management System (where you can access our recorded classes)
Premium Tools worth 1,20,000/- ( All original Tools with license keys)
20+ Globally recognized Certifications
15 Days No Question Refund Policy
Best-in-class Infrastructure
Industry experts who will take your classes
Freelancing Opportunities ( Work from Home Opportunities)
Learn to make money through Affiliate Marketing.
Build your own business and e-commerce website.
Course Projects:
Designing a Business Website
Designing an Ecommerce Website
Designing Landing Pages
30-Day Social Media Strategy
Running Paid Google and FB Ads
Doing SEO for a Complete Website
Running Email Campaigns
Lead-generation campaigns
Youtube Campaign
Course Certifications:
6+ Google Ads Certifications
2+ Google Analytics Certifications
7+ Hubspot Certification
1+ Microsoft Bing certification
3+ Semrush Certification
1+ Course Completion Certificate.
Contact us:
Email: [email protected]
Phone: +91 7676797660
Institute Address: 3rd Floor, No.944, 16th Main Rd, Kuvempu Nagar, Above Qmin BTM 2nd Stage, Bengaluru, Karnataka 560076
Course Brochure: Download here
Digital Nest – #2 Best Digital Marketing Courses in Hyderabad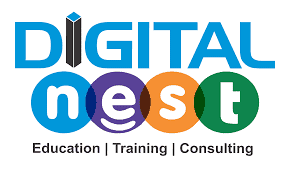 Digital Nest is a reputable award-winning and Google-certified digital marketing agency and training institution in Hyderabad that offers sophisticated digital marketing courses. The institution, which was founded in 2011, is the best in terms of meeting the demands of students, digital marketing experts, entrepreneurs, and freelancers.
The institution allows you to study, explore, and improve your skills. The professional digital marketing institution provides affordable training courses.
There are classroom and online training courses available. Over the years, the institution has gained widespread recognition in Hyderabad. Its flexible schedule and round-the-clock assistance contribute to its tremendous success. The institution has taught over 10,000 students and has three training centers in Hyderabad.
Ace Web Academy – #3 Best Digital Marketing Courses in Hyderabad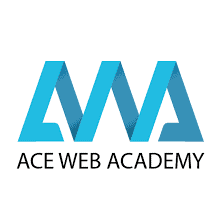 Ace Web Academy (AWA), founded in 2008, is one of Hyderabad's prominent digital marketing institutes. The team of professionals that are training here is extraordinary. The trainers provide classroom instruction in a variety of web-based and technology-driven skills.
Students will benefit greatly from the accredited digital marketing course. The pattern here is made up of projects, assignments, and real-time projects.
The institution has grown in popularity throughout the years. The institute's success is reflected in its 100% placement rate.
Digital Academy India – #4 Best Digital Marketing Courses in Hyderabad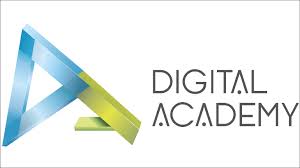 Digital Academy India is a well-known provider of digital marketing training and consultation in India. Digital Academy India is laser-focused on developing tangible digital marketing skills in professionals, students, and freshers via a perfect combination of academic and practical learning approaches.
They increase their knowledge and competencies in order to execute, manage, and analyze digital marketing campaigns.
Since its establishment, one of Digital Academy's key missions has been to provide 100% placement help. They are committed to providing their students with the best possible placement assistance.
AIMA – #5 Best Digital Marketing Courses in Hyderabad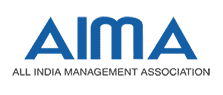 The All India Management Association is also one of the top 10 digital marketing institutes in Hyderabad. AIMA was established in 1957 with the goal of improving the country's management skills.
It works closely with the government, the private sector, academic institutions, and students. AIMA makes a substantial contribution to the development of skilled professionals by offering a range of skill development, training, and research programs.
Digital marketing professionals and subject matter experts collaborated to create the course. It focuses on key principles in digital marketing as well as analytical and execution tools.
The All India Management Association's primary goal is to provide good job prospects for its students. AIMA has a dedicated placement staff that works tirelessly to provide its students with the best possible placement opportunities.
Digital Medha – #6 Best Digital Marketing Courses in Hyderabad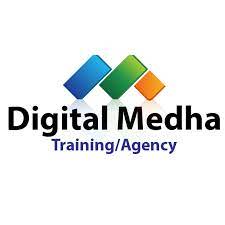 Digital Medha is Hyderabad's first real-time digital marketing institution in Ameerpet.
They are dedicated to assisting young professionals and individuals in establishing careers as digital marketing professionals. This institute's curriculum was created by experts with more than 10 years of expertise in the relevant field.
The online and classroom training provided by Digital Medha is aimed at students and professionals who want to remain on top of the ever-changing digital world.
Digital Floats – #7 Best Digital Marketing Courses in Hyderabad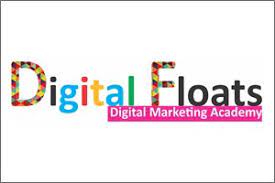 Digital Floats, which claims to be one of the best digital marketing training courses in Hyderabad, aspires to be the greatest digital marketing institute in Hyderabad. They offer regular and online training sessions across Andhra Pradesh and Telangana, with a head office in Hyderabad for convenience.
They have 10 years of experience and have taught over 12,000 digital marketers. So far, they have provided 100% placement assistance, and their trained students have landed multiple job interviews and high-paying positions in well-known companies. Digital Floats provides 28+ digital marketing course modules as well as 12+ certificates.
Ways2Reach – #8 Best Digital Marketing Courses in Hyderabad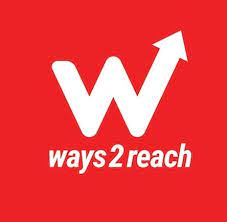 Ways2Reach was founded by a group of highly skilled industry specialists with years of experience in the digital marketing sector. They are well aware that what you study in a classroom is insufficient to prepare you for your career. That is why they have built this Digital Marketing course so that learners can experience and apply what they have learned practically.
Students get theoretical as well as practical hands-on digital marketing training to guarantee they learn the most in-demand skills for today's rapidly changing digital marketing industry.
Institute of Digital and Content Marketing (IDCM) – #9 Best Digital Marketing Courses in Hyderabad

IDCM is a short-term professional institute based in Hyderabad that prepares you for immediate employment. They provide one of the most comprehensive digital marketing courses in Hyderabad. Their certification courses are aimed at students, learners, working professionals, and business owners.
The training consists of a blend of theory and methods for practical application.
IDCM also provides a digital marketing diploma for people interested in learning more about the digital industry.
Knowledge Hut – #10 Best Digital Marketing Courses in Hyderabad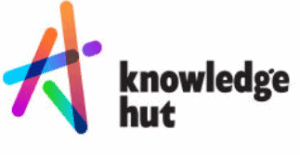 Knowledge Hut assists professionals from all industries and sectors in developing new skills and applying them in a variety of ways in the global business environment. Furthermore, the institution provides courses in fields such as technology and digital media. The institute also provides high-value training in novel and practical methods.
The institution stimulates brains and motivates professionals to overcome challenges via seminars led by industry leaders.
Web Trainings – #11 Best Digital Marketing Courses in Hyderabad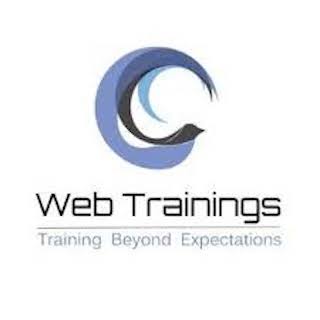 Web Trainings Institute is a reputable digital marketing training institution in Hyderabad, India. Web Trainings has successfully taught over 5500 students and provided over 4000 guaranteed placements in the last 12 years. The radio City Icon Awards 2019 also named them 'The Best Digital Marketing Institution.'
They provide classroom training with flexible batch sizes and a variety of accredited courses to select from. Web Trainings focuses on hands-on, quality education with real-world projects. This course has been carefully prepared for students, business owners, and working professionals.
Conclusion
The popularity of Digital Marketing, both as a strategic marketing strategy and as a professional opportunity, is increasing rapidly. Early entry into this field will be helpful to every early bird. So, Today is an ideal time to begin a career in digital marketing.
The Digital Marketing Course provides students and professionals with a competitive edge in establishing a career in the Digital Marketing field.
If you are searching for Digital Marketing Professional courses in Hyderabad, the top Digital Marketing Courses in Hyderabad stated above are the most promising.