Visakhapatnam is a smart city and Andhra Pradesh's industrial hub. Its beaches, culture, scenery, and people are all interesting. This seaside town has superb infrastructure, business-friendly legislation, and a vibrant economy. With all the hustle and bustle in the current job market, digital marketing is a promising career. The Digital Marketing course in Visakhapatnam provides you with different digital marketing strategies that will assist you in mastering the various skills and tools required in the digital world. Digital marketing is a creative, interesting, and always developing industry with new technology, methods, projects, and platforms to discover. That is why in this article, we will discuss the top 10 digital marketing institutes in Visakhapatnam. The curriculum for these courses has been carefully designed in order to develop knowledgeable and self-assured digital marketers. With the growth of online businesses and the digitalization of marketing strategies, the need for Digital Marketing Courses has increased. Although marketing is a career in which you can learn while on the job, the competition will be fierce in 2022. It is difficult to be taken seriously without sufficient credentials.
10 Best Digital Marketing Courses in Visakhapatnam – Vizag
IIDM – Indian Institute of Digital Marketing – #1 Best Digital Marketing Courses in Vizag
IIDM in Bangalore is the first digital marketing training institute that provides its students with 100% job assistance once they complete the course. Indian Institute of Digital Marketing offers both in-person and online training. The course is divided into 8 core modules and 12 advanced modules, with over 300 hours of practical training and 9 live capstone projects. The course is designed for high achievers who aspire to be one of the top 1% of digital marketers. The course will prepare you to pass all industry certifications from Google, Hubspot, Microsoft, etc. The students will complete 20+ internationally recognized certifications. The course is designed to prepare you to become a highly paid-digital marketing expert.
Full Stack Digital marketing course curriculum and modules:
An Introduction to Digital Marketing
Website Design
Content Marketing
Search Engine Optimization
Search Engine Marketing
Social Media Marketing
Email Marketing
Web analytics
Digital Marketing Strategy
Specialization Topics: Graphic Design, Youtube Marketing, Mobile Marketing, CRO, Influencer Marketing, Growth Hacking, Marketing Automation, Affiliate Marketing, Sales Funnels, [55+ Modules], etc.
Course Duration and Fees:
The course duration is 4.5 months for all weekdays (Monday to Friday, 2.5 to 3 hours) and 5.5 months for the weekend (Saturday and Sunday), (4 to 5 Hours daily Class). We do not aim to stretch the course out for 6 or 9 months since students would lose momentum in their studies. Training is accessible in both classroom and online formats.
The course fee is 44,990 + GST.
Course Faculty:
The faculty at the Indian Institute of Digital Marketing has more than 8 years of expertise in digital marketing, with Facebook and Google certifications. A couple of them have their digital marketing businesses working on 100s of client projects. In contrast, others work for top MNCs executing campaigns in crores of rupees. All of the popular digital marketing tools are covered by the trainers.
Course Highlights:
The Industry's Most Advanced Curriculum
300+ hrs of Practical Training
100% Placement Assistance
50+ Modules
5+ Industry Experts
Best-in-Class Learning Management System (where you can access our recorded classes)
Premium Tools worth 1,20,000/- ( All original Tools with license keys)
20+ Globally recognized Certifications
15 Days No Question Refund Policy
Best-in-class Infrastructure
Industry experts who will take your classes
Freelancing Opportunities ( Work from Home Opportunities)
Learn to make money through Affiliate Marketing.
Build your own business and e-commerce website.
Course Projects:
Designing a Business Website
Designing an Ecommerce Website
Designing Landing Pages
30-Day Social Media Strategy
Running Paid Google and FB Ads
Doing SEO for a Complete Website
Running Email Campaigns
Lead-generation campaigns
Youtube Campaign
Course Certifications:
6+ Google Ads Certifications
2+ Google Analytics Certifications
7+ Hubspot Certification
1+ Microsoft Bing certification
3+ Semrush Certification
1+ Course Completion Certificate.
Contact us:
Email: [email protected]
Phone: +91 7676797660
Institute Address: 3rd Floor, No.944, 16th Main Rd, Kuvempu Nagar, Above Qmin BTM 2nd Stage, Bengaluru, Karnataka 560076
Course Brochure: Download here
Digital Scholar – #2 Best Digital Marketing Courses in Vizag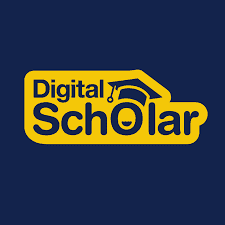 Digital Scholar has developed a complete digital marketing course that focuses on the digital marketing industry. Through agency-based training, the institution introduces students to the inner workings of a digital marketing agency. Each batch is divided into groups, each of which operates as a distinct institute.
.
Digital Scholar is an excellent location to begin your search for an online digital marketing institute in Visakhapatnam. The institution is known for producing digital marketing experts who have gone on to carve out a niche in their respective industries, thanks to cutting-edge training and agency-styled educational exposure.
Pivotal Soft IT Services – #3 Best Digital Marketing Courses in Vizag

Pivotal Soft IT Services is a well-known digital marketing training Institute in Visakhapatnam. Learning the fundamental aspect is a must for every professional seeking higher success and increased skill sets. Pivotal Soft recognizes this and develops projects and study materials based on industry best practices and standards.
They have educated thousands of students and professionals and prepared personalized notes for in-depth knowledge of the subject. As a result, they are one of the most effective institutes providing digital marketing courses in Visakhapatnam.
Colour Moon Technologies – #4 Best Digital Marketing Courses in Vizag

Colour Moon Technologies is currently a well-known institute that offers digital marketing courses in Visakhapatnam. In the initial stage, they were only offering services, but now they are providing different training experiences for their students.The digital marketing course will assist you in gaining real-world skills in industry standards. This course is aimed to teach students and marketers about digital marketing.
Colour Moon Training provides instructor-led classroom and online digital marketing training in Vizag. It assists you in gaining industry exposure using modern digital platforms and marketing strategies. As the knowledge gained in this training will assist them in becoming digital marketers.
Knowledge Hut – #5 Best Digital Marketing Courses in Vizag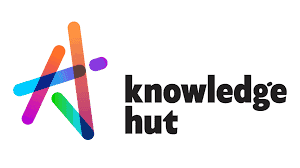 Knowledge Hut is one of the top institutions in Visakhapatnam for digital marketing training. They try to give digital marketing training to professionals so that they can join the firm ecosystem and help it expand via well-designed digital marketing strategies. They provide a course that teaches you the many concepts that come under the umbrella term of digital marketing from the ground up and provides a complete picture of how each concept is utilized in the real world of business. Knowledge Hut is a leading training provider, helping professionals from many industries and
sectors in gaining new skills and reducing skill gaps in order to get recognition and progress in the global corporate world.
Web Trainings Academy – #6 Best Digital Marketing Courses in Vizag
Web Trainings Academy is a reputable and one of the top training institutes in Visakhapatnam that offers excellent digital marketing courses. The online digital marketing course for Visakhapatnam students is an opportunity for students to learn the tactics of the digital marketing industry. They have designed this online digital marketing course to provide in-depth digital marketing strategies to marketing experts, students, entrepreneurs, and company owners.
Digital Bootcamps Hub – #7 Best Digital Marketing Courses in Vizag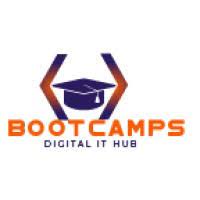 Bootcamps Digital Hub provides students with short intense sessions. In Visakhapatnam, the institution offers in-house WordPress, full-stack web development, UX/UI design, and digital marketing courses.
The digital marketing course will assist you in gaining real-world skills in industry standards. This course is aimed to teach students and marketers about digital marketing. It gives extensive knowledge and experience to the students from industry experts trainers, with 100% placement guarantee and one-on-one student coaching. Students will have to sign up for LMS platforms in order to have an authentic learning experience.
Sai Santosh Technologies – #8 Best Digital Marketing Courses in Vizag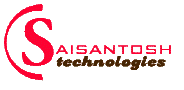 Sai Santosh Technologies is one of the best digital marketing institutions in Visakhapatnam. Sai Santosh Technologies, a subsidiary of Advance Group of Institutions, also provides excellent training in particular digital marketing courses. Sai Santosh Technologies course is one of the most competitive online digital marketing courses in Visakhapatnam, with a faculty that includes industry professionals and people with strong professional experience in their respective fields.
Ubet Solutions – #9 Best Digital Marketing Courses in Vizag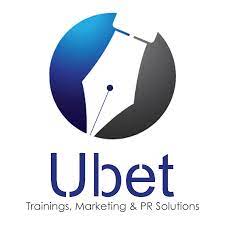 Ubet Solutions provides the best Digital Marketing education in Visakhapatnam. They have won multiple awards for their excellent training and career help. This Digital Marketing course in Visakhapatnam includes career-focused topics as well as advanced training. They provide full employment aid with a 100% placement guarantee. They will prepare you for any difficult digital marketing work. They allow learners to choose courses depending on their preferences.
GIT Training Institute – #10 Best Digital Marketing Courses in Vizag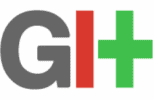 GIT Training Institute is one of the best digital marketing institutions in Visakhapatnam. With 25 trainers and 68 courses, it offers one of the most prestigious Digital Marketing courses in Visakhapatnam.
The staff is really helpful and experienced, and they teach all of the models with care, thoroughly explaining the ideas so that there is no uncertainty about how to apply the courses in the actual world.
S.R.J. Infoways – #11 Best Digital Marketing Courses in Vizag

SRJ Infoways is one of the leading digital training institutes in Visakhapatnam for Digital Marketing courses and information technology. They give the best real-time training and have helped several applicants in advancing in their careers with the help of their staff, instructors,
and colleagues. The key aims include delivering excellent training in accordance with worldwide standards, having good experience on actual projects, assisting students in reaching their full potential, and ultimately pushing them to become entrepreneurs with full confidence and passion.
Conclusion
Without a doubt, there are many digital marketing institutions showing up in every city. The list of the best digital marketing courses in Visakhapatnam listed above is based on comprehensive research. It is a wise decision to choose the top institute for you to pursue your digital marketing education. A reputable institution and mentor will teach you more than all of the free materials available. Furthermore, digital marketing is a highly dynamic field, and you will learn best by doing rather than watching or hearing recorded lectures.
Most institutions now feature practical exams and live projects that let students apply what they learn in real time. So, spend your time and money carefully and choose an institute that meets your requirements in terms of certificates, real projects, location, and, most importantly, mentors. The digital marketing industry is always changing. A Digital Marketing professional is one who understands how to stay up with shifting trends and execute necessary changes. To remain ahead of the game, you must maintain constant awareness and keep up to date.