Today, digital marketing is one of the most in-demand careers in India. Companies have acknowledged the value of having an online presence. Regardless of your industry, digital marketing is a field with many opportunities. Now is an ideal time to pursue a career in digital marketing. It is a marketing approach that includes a variety of measures that have an influence on your online persona/presence. Whether we're talking about social media presence, content, or monitoring the effects of your efforts, every step comes within the domain of digital marketing.
Due to a shortage of experienced digital marketers, the number of digital marketing courses and institutes has increased. If you live in Vadodara and want to work in the lucrative industry of digital marketing, this article can help you find the top 10 digital marketing institutes in Vadodara.
In this article, we have prepared a list of the top 10 Digital Marketing Institutes in Vadodara that provide in-depth courses on Digital Marketing and its associated components so that professionals, students, and anyone else interested in studying Digital Marketing can pursue a career in this exciting field.
10 Best Digital Marketing Courses in Vadodara
IIDM – Indian Institute of Digital Marketing – #1 Best Digital Marketing Courses in Vadodara
IIDM in Bangalore is the first digital marketing training institute that provides its students with 100% job assistance once they complete the course. Indian Institute of Digital Marketing offers both in-person and online training. The course is divided into 8 core modules and 12 advanced modules, with over 300 hours of practical training and 9 live capstone projects. The course is designed for high achievers who aspire to be one of the top 1% of digital marketers. The course will prepare you to pass all industry certifications from Google, Hubspot, Microsoft, etc. The students will complete 20+ internationally recognized certifications. The course is designed to prepare you to become a highly paid-digital marketing expert.
Full Stack Digital marketing course curriculum and modules:
An Introduction to Digital Marketing
Website Design
Content Marketing
Search Engine Optimization
Search Engine Marketing
Social Media Marketing
Email Marketing
Web analytics
Digital Marketing Strategy
Specialization Topics: Graphic Design, Youtube Marketing, Mobile Marketing, CRO, Influencer Marketing, Growth Hacking, Marketing Automation, Affiliate Marketing, Sales Funnels, [55+ Modules], etc.
Course Duration and Fees:
The course duration is 4.5 months for all weekdays (Monday to Friday, 2.5 to 3 hours) and 5.5 months for the weekend (Saturday and Sunday), (4 to 5 Hours daily Class). We do not aim to stretch the course out for 6 or 9 months since students would lose momentum in their studies. Training is accessible in both classroom and online formats.
The course fee is 44,990 + GST.
Course Faculty:
The faculty at the Indian Institute of Digital Marketing has more than 8 years of expertise in digital marketing, with Facebook and Google certifications. A couple of them have their digital marketing businesses working on 100s of client projects. In contrast, others work for top MNCs executing campaigns in crores of rupees. All of the popular digital marketing tools are covered by the trainers.
Course Highlights:
The Industry's Most Advanced Curriculum
300+ hrs of Practical Training
100% Placement Assistance
50+ Modules
5+ Industry Experts
Best-in-Class Learning Management System (where you can access our recorded classes)
Premium Tools worth 1,20,000/- ( All original Tools with license keys)
20+ Globally recognized Certifications
15 Days No Question Refund Policy
Best-in-class Infrastructure
Industry experts who will take your classes
Freelancing Opportunities ( Work from Home Opportunities)
Learn to make money through Affiliate Marketing.
Build your own business and e-commerce website.
Course Projects:
Designing a Business Website
Designing an Ecommerce Website
Designing Landing Pages
30-Day Social Media Strategy
Running Paid Google and FB Ads
Doing SEO for a Complete Website
Running Email Campaigns
Lead-generation campaigns
Youtube Campaign
Course Certifications:
6+ Google Ads Certifications
2+ Google Analytics Certifications
7+ Hubspot Certification
1+ Microsoft Bing certification
3+ Semrush Certification
1+ Course Completion Certificate.
Contact us:
Email: [email protected]
Phone: +91 7676797660
Institute Address: 3rd Floor, No.944, 16th Main Rd, Kuvempu Nagar, Above Qmin BTM 2nd Stage, Bengaluru, Karnataka 560076
Course Brochure: Download here
ASDM – #2 Best Digital Marketing Courses in Vadodara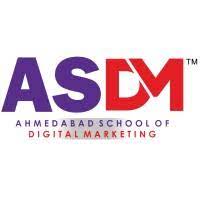 ASDM is a well-known digital marketing institute in Vadodara. The institute was established in 2012 and since then it has been providing one of the best Digital Marketing Courses in Vadodara.
ASDM is laser-focused on fostering tangible digital marketing skills in professionals, students, and freshers by combining academic and practical learning strategies. ASDM trainers will improve students' knowledge and skills for executing, managing, and analyzing digital marketing efforts. Students will also get a combination of academic and hands-on digital marketing training to ensure that they acquire the most in-demand skills for today's fast-evolving digital marketing environment.
A Digital Guru – #3 Best Digital Marketing Courses in Vadodara

A Digital Guru is India's premier digital marketing institution. A Digital Guru is a training division of Dhruv Netsol Private Limited which seeks to provide digital marketers with a thorough understanding of brands as well as Digital Marketing strategy and planning. A Digital Guru contributes significantly to the development of trained professionals by offering a range of skill development, training, and research programs.
Since it combines in-depth Digital Marketing Marketing concepts with flawless execution skills, A Digital Guru is one of the best Digital Marketing institutes in Vadodara. The course was developed in collaboration with digital marketing experts and subject matter experts. It focuses on digital marketing foundations as well as analytical and execution tools.
Weltec Institute – #4 Best Digital Marketing Courses in Vadodara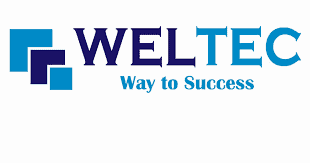 Weltec Institute Vadodara offers digital marketing courses to everyone, particularly those seeking an MBA. This institution values digital education and provides one of Vadodara's most comprehensive digital marketing degrees.
The staff at Weltec Institute institution is exceptionally knowledgeable and has worked with a wide range of technologies. Mentors are accessible to you around the clock, seven days a week. They also provide non-local students with residential amenities and career development programs. Here, training is done in a logical and well-organized way.
DigiDive – #5 Best Digital Marketing Courses in Vadodara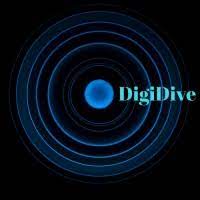 DigiDive is a digital marketing agency that also provides digital marketing training courses. They have been providing Digital Marketing training since 2014, with an emphasis on practical learning rather than only providing theoretical training. Their instructional strategies are 90% practical. TheigiDive institution has worked hard to ensure that students are not just career-ready but also market-ready.
The institution not only provides homework assignments for practice at home but also a one-month internship working on real-world projects for practical knowledge.
The program trains students from the ground up so that they never miss a single point of untamed digital marketing and can develop strategies to pursue careers in this industry. Since their persistent training efforts, the institute has climbed to the top of the list of the top 10 Digital Marketing Institutes in Vadodara.
Brandveda – #6 Best Digital Marketing Courses in Vadodara

Brandveda focuses on developing digital marketers who can guide students and businesses through the digital revolution, as well as ensure its client brands' online success. They provide high-quality digital marketing courses in Vadodara, as well as placement assistance.
Their digital marketing courses are designed in such a manner that trainees understand the what, when, why, and how of various marketing platforms in order to develop strategies that assist create awareness, generating leads, and eventually driving increased sales.
Ebizner Vadodara – #7 Best Digital Marketing Courses in Vadodara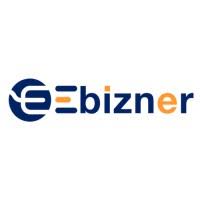 Ebizner Vadodara has an exceptional curriculum, and the trainers are top industry professionals, making it one of the top digital marketing institutes in Vadodara. They teach students how to construct a compelling online presence (web development), free website marketing (SEO, SMO), successful sponsored campaigns using Google Adwords and Facebook, and how to analyze performance. This course has a lot of additional fascinating features.
TOPS Technologies – #8 Best Digital Marketing Courses in Vadodara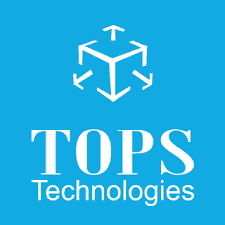 TOPS technologies is a renowned Digital Marketing Training Institute that offers both basic Digital Marketing courses and specific training on its sub-modules.
The Digital Marketing Course is a hands-on training course that is suitable for entrepreneurs, marketing experts, sales professionals, executives in various fields, bloggers, small and medium company owners, and freelancers.
Their training method is classroom-based, and they guarantee 100% job placement. There are also full-time internship opportunities available.
Vtechlabs – #9 Best Digital Marketing Courses in Vadodara
Vtechlabs is one of the top 10 Digital Marketing institutes in Vadodara, offering high-quality Digital Marketing Training in a classroom environment. The faculty has years of expertise in the Digital Marketing industry.
Vtechlabs institution has been delivering high-quality education for over 6 years, and they have tailored their curriculum and resources to keep students up to date on the newest trends and breakthroughs in the field.
WebRatna – #10 Best Digital Marketing Courses in Vadodara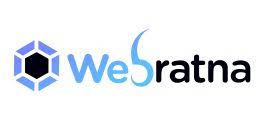 WebRatna Digital Marketing Training Institute's goal is to provide hands-on training and experience via digital marketing courses in Vadodara. They serve individuals, professionals, and business owners. Professionals and business individuals can take a one-week short-term course. its objective is to train all prospective candidates in digital marketing skills. Candidates can take advantage of five days of demo classes for their digital marketing training course, which is more than enough time to determine whether you are happy with the training quality.
Shine Computer Education – #11 Best Digital Marketing Courses in Vadodara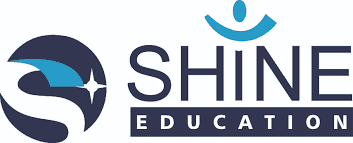 Shine Computer Education offers real-time live project training to students. The trainers are all qualified industry experts with detailed knowledge of digital marketing.
They train students for Google certifications and provide them with certificates of completion. They provide digital marketing training as well as SEO and social media marketing.
Conclusion
The quality of training is important for every job-related course. The same is true for digital marketing courses. Since digital marketing is in high demand, a variety of digital marketing training institutes are springing up in every city and Vadodara city is no exception. Hope this list of the top 10 digital marketing institutes in Vadodara will help you select the ideal institutes for your requirements.
However, several factors contribute to an ideal institution. When selecting a Digital Marketing course, consider the curriculum, the course length, student evaluations, mentor qualifications, and your area of interest. Only then should you choose a Digital Marketing course that will meet your expectations and turn you into an expert in the field. Choose carefully, and keep in mind that the quality of the training, along with a more practical approach, is what will propel you forward in your career.