In India, the digital marketing industry is growing at a fast rate. With changing technology and innovation, every business is shifting its business models to the internet and beefing up or focusing its marketing efforts on digital strategies in order to gain a large audience segment and create a profitable online marketplace. As a result, digital marketing is a popular career opportunity for many professionals and students these days. Several companies in Mumbai are increasingly attempting to market their online products and services. As a result, there is a high need for highly qualified digital marketing professionals.
Thane is one of Mumbai's most modern townships. It is a busy area renowned for thriving businesses and the growth of corporate houses in and around the area.
There are various institutions in Thane that provide digital marketing courses. Are you trying to find the top digital marketing institute in Thane? in this article, We have included the top 10 Digital Marketing institutes in Thane, along with digital marketing certifications and job placement support.
10 Best Digital Marketing Courses in Thane
IIDM – Indian Institute of Digital Marketing – #1 Best Digital Marketing Courses in Thane
IIDM in Bangalore is the first digital marketing training institute that provides its students with 100% job assistance once they complete the course. Indian Institute of Digital Marketing offers both in-person and online training. The course is divided into 8 core modules and 12 advanced modules, with over 300 hours of practical training and 9 live capstone projects. The course is designed for high achievers who aspire to be one of the top 1% of digital marketers. The course will prepare you to pass all industry certifications from Google, Hubspot, Microsoft, etc. The students will complete 20+ internationally recognized certifications. The course is designed to prepare you to become a highly paid-digital marketing expert.
Full Stack Digital marketing course curriculum and modules:
An Introduction to Digital Marketing
Website Design
Content Marketing
Search Engine Optimization
Search Engine Marketing
Social Media Marketing
Email Marketing
Web analytics
Digital Marketing Strategy
Specialization Topics: Graphic Design, Youtube Marketing, Mobile Marketing, CRO, Influencer Marketing, Growth Hacking, Marketing Automation, Affiliate Marketing, Sales Funnels, [55+ Modules], etc.
Course Duration and Fees:
The course duration is 4.5 months for all weekdays (Monday to Friday, 2.5 to 3 hours) and 5.5 months for the weekend (Saturday and Sunday), (4 to 5 Hours daily Class). We do not aim to stretch the course out for 6 or 9 months since students would lose momentum in their studies. Training is accessible in both classroom and online formats.
The course fee is 44,990 + GST.
Course Faculty:
The faculty at the Indian Institute of Digital Marketing has more than 8 years of expertise in digital marketing, with Facebook and Google certifications. A couple of them have their digital marketing businesses working on 100s of client projects. In contrast, others work for top MNCs executing campaigns in crores of rupees. All of the popular digital marketing tools are covered by the trainers.
Course Highlights:
The Industry's Most Advanced Curriculum
300+ hrs of Practical Training
100% Placement Assistance
50+ Modules
5+ Industry Experts
Best-in-Class Learning Management System (where you can access our recorded classes)
Premium Tools worth 1,20,000/- ( All original Tools with license keys)
20+ Globally recognized Certifications
15 Days No Question Refund Policy
Best-in-class Infrastructure
Industry experts who will take your classes
Freelancing Opportunities ( Work from Home Opportunities)
Learn to make money through Affiliate Marketing.
Build your own business and e-commerce website.
Course Projects:
Designing a Business Website
Designing an Ecommerce Website
Designing Landing Pages
30-Day Social Media Strategy
Running Paid Google and FB Ads
Doing SEO for a Complete Website
Running Email Campaigns
Lead-generation campaigns
Youtube Campaign
Course Certifications:
6+ Google Ads Certifications
2+ Google Analytics Certifications
7+ Hubspot Certification
1+ Microsoft Bing certification
3+ Semrush Certification
1+ Course Completion Certificate.
Contact us:
Email: [email protected]
Phone: +91 7676797660
Institute Address: 3rd Floor, No.944, 16th Main Rd, Kuvempu Nagar, Above Qmin BTM 2nd Stage, Bengaluru, Karnataka 560076
Course Brochure: Download here
Digible – #2 Best Digital Marketing Courses in Thane
Digible Thane is the top digital marketing institute in Thane that provides Digital Marketing courses that will help you be more innovative and efficient in your Digital Marketing endeavors.
They are mainly a Digital Marketing Institute that provides a wide range of Digital Marketing courses for professionals, experts, and those looking to become Digital Marketing Trainers and Mentors. For convenience, candidates can enroll in weekend or evening weekday batches.
The course is suitable for new job seekers who want to start a career in Digital Marketing as well as professionals who want to add skill sets to their portfolio while also making a career change.
Digital Bizware – #3 Best Digital Marketing Courses in Thane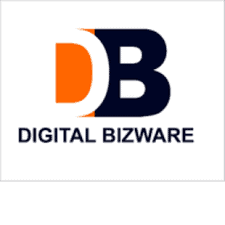 Digital Bizware is one of Thane's best Digital Marketing Institutes. After completing their famous Advanced Digital Marketing course, you will be able to efficiently promote your product or service.
They inspire confidence in you and prepare you to face any challenges that may arise in the Digital Marketing industry.
The Digital Marketing Course Training also includes a variety of workshops designed by qualified in-house experts to help you apply and execute theoretical information in your practical live training.
Quastech Digital – #4 Best Digital Marketing Courses in Thane
Quastech Digital is not just one of the top 10 Digital Marketing institutes in Thane, but also one of India's top software training institutes. The institution offers an in-depth knowledge of software, as well as the application and execution of various software models and Digital Marketing for business growth.
They understand the significance and advantages of Digital Marketing in today's world and provide internship training for professionals in brand building, engagement, and content optimization.
Tycoon Edge – #5 Best Digital Marketing Courses in Thane
Tycoon Edge is a well-known Digital Marketing Training Institute that provides Digital Marketing courses in Thane, Dombivali, Ulhasnagar, and other areas of Mumbai. Tycoon Edge's many Digital Marketing courses provide everyone with digital knowledge to help them advance their careers in Digital Marketing and other fields by increasing skill sets.
The staff is highly knowledgeable and helpful. The trainers have 5 to 15 years of digital experience. They are there to answer questions and clear up any confusion.
They give adequate guidance for soft skills training and behavioral skills such as resume creation, interview recommendations, and confidence building when giving interviews and interacting. the trainers are not only useful, but they also give significant insights into Digital Marketing assignments and projects.
LIPS India Thane – #6 Best Digital Marketing Courses in Thane
Lavenir Institute of Professional Studies, or LIPS India, is a well-known and prestigious institute in India that provides a variety of digital marketing courses in Thane to help aspiring job seekers become productive professionals in a wide range of industries.
Some of the Institute's key advantages include unlimited server space and free trials of several platforms.
Furthermore, their training approach includes classroom sessions with time flexibility. Working professionals can always select between a weekday and a weekend batch to suit their schedule.
Pace career Thane – #7 Best Digital Marketing Courses in Thane

Pace Career Academy is one of the leading providers of digital training courses in Thane and surrounding regions. Their primary goal is to develop digital marketers capable of overcoming any Digital Marketing challenges and developing a successful Digital Marketing strategy based on good planning in order to minimize acquisition costs and boost return on investment.
Over the course of 12 years, the Institute has taught over 5,000 students and has 23+ branches with tie-ups with 152+ companies.
IMS Proschool Thane – #8 Best Digital Marketing Courses in Thane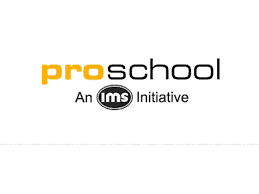 IMS Proschool is one of the top 10 digital marketing institutes in Thane. The Digital Marketing course is a three-month instructor-led curriculum that prepares you for 6+ Google and Facebook certifications. they also provide case studies and these case studies are prepared and tailored by experts and they also provide enough reference material. IMS Proschool's faculty is competent, with extensive experience in Digital Marketing and online strategy. Furthermore, the courses are tailored, and the curriculum is exceptional, with each module complete with live projects to help you understand what Digital Marketing demands in the real world.
Tech library – #9 Best Digital Marketing Courses in Thane

Tech library Thane is a leading Digital Marketing Institute in Thane, providing courses in Digital Marketing, Social Media Marketing, Google Certifications, SEO Certification, and Email Marketing.
It is one of the world's premier certified training institutes, having delivered world-class education and training to over 5000 students worldwide since 2010.
The Tech Library is present in over 40 countries and has 5+ locations in India. They are well-known for their training and corporate business training.
TDMC Thane – #10 Best Digital Marketing Courses in Thane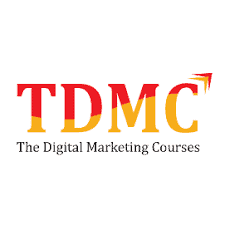 TMDC is a well-known Institute that provides a digital marketing course in Thane centered on several essential aspects of the Digital Marketing Strategy for freshers looking to expand their knowledge and join the digital realm of advertising and promotion. Their courses include everything from social media content and engagement to sophisticated search engine marketing.
The courses are designed and overseen by recognized industry specialists with extensive expertise in Online Marketing strategy and planning.
Candidates will obtain certification upon completion of the courses, making them qualified experts, and they also provide placement in leading companies to support candidates in managing digital campaigns for big brands.
Academy for Digital Marketing Courses (ADMC) – #11 Best Digital Marketing Courses in Thane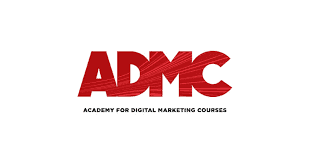 ADMC is a well-known Digital Marketing Academy that has partnered with Digital Marketing Institute to give worldwide exposure to its students. The institute offers a 1-year postgraduate certification program for full-time students and a 7-month advanced certification course for weekend students.
The academy's goal is to increase digital marketing awareness via broad training courses and LIVE projects that enable students to understand key concepts in digital marketing.
Conclusion
India's digital marketing industry is lucrative. It is one of the highest-paying jobs these days. Digital marketing offers several opportunities, giving students and professionals the chance to try something new.
Digital marketers must be quick and smart to respond to changing dynamics. Today's trends need a refined skill set and a strong digital presence. This article lists the top 10 Digital Marketing institutes in Thane, designed to meet the demands of people and help them become professionals efficiently.
Before enrolling, read student reviews and evaluate practical training. If you have questions, contact the institution. Keep practising and learning so you can handle any challenging digital marketing project in the future.