Digital marketing has grown in popularity over the past few years. Every business is looking for digital marketers to assist them to manage their marketing initiatives. Whether the company is small, medium, or big, the management team has recognized that Digital Marketing must be included in the Marketing plan for the business to grow and develop.
Surat is a developed city in Gujarat renowned for its indigenous textile industry. attracting business people from all across the world Surat, a fast expanding and favored smart city for major IT firms, has a high demand for qualified digital marketing professionals. Furthermore, the thriving textile industry necessitates the requirement for qualified digital marketers to modify their marketing approaches and notably grow their businesses.
In this article, we will discuss the Top 10 digital marketing institutes in surat.
10 Best Digital Marketing Courses in Surat
IIDM – Indian Institute of Digital Marketing – #1 Best Digital Marketing Courses in Surat
IIDM in Bangalore is the first digital marketing training institute that provides its students with 100% job assistance once they complete the course. Indian Institute of Digital Marketing offers both in-person and online training. The course is divided into 8 core modules and 12 advanced modules, with over 300 hours of practical training and 9 live capstone projects. The course is designed for high achievers who aspire to be one of the top 1% of digital marketers. The course will prepare you to pass all industry certifications from Google, Hubspot, Microsoft, etc. The students will complete 20+ internationally recognized certifications. The course is designed to prepare you to become a highly paid-digital marketing expert.
Full Stack Digital marketing course curriculum and modules:
An Introduction to Digital Marketing
Website Design
Content Marketing
Search Engine Optimization
Search Engine Marketing
Social Media Marketing
Email Marketing
Web analytics
Digital Marketing Strategy
Specialization Topics: Graphic Design, Youtube Marketing, Mobile Marketing, CRO, Influencer Marketing, Growth Hacking, Marketing Automation, Affiliate Marketing, Sales Funnels, [55+ Modules], etc.
Course Duration and Fees:
The course duration is 4.5 months for all weekdays (Monday to Friday, 2.5 to 3 hours) and 5.5 months for the weekend (Saturday and Sunday), (4 to 5 Hours daily Class). We do not aim to stretch the course out for 6 or 9 months since students would lose momentum in their studies. Training is accessible in both classroom and online formats.
The course fee is 44,990 + GST.
Course Faculty:
The faculty at the Indian Institute of Digital Marketing has more than 8 years of expertise in digital marketing, with Facebook and Google certifications. A couple of them have their digital marketing businesses working on 100s of client projects. In contrast, others work for top MNCs executing campaigns in crores of rupees. All of the popular digital marketing tools are covered by the trainers.
Course Highlights:
The Industry's Most Advanced Curriculum
300+ hrs of Practical Training
100% Placement Assistance
50+ Modules
5+ Industry Experts
Best-in-Class Learning Management System (where you can access our recorded classes)
Premium Tools worth 1,20,000/- ( All original Tools with license keys)
20+ Globally recognized Certifications
15 Days No Question Refund Policy
Best-in-class Infrastructure
Industry experts who will take your classes
Freelancing Opportunities ( Work from Home Opportunities)
Learn to make money through Affiliate Marketing.
Build your own business and e-commerce website.
Course Projects:
Designing a Business Website
Designing an Ecommerce Website
Designing Landing Pages
30-Day Social Media Strategy
Running Paid Google and FB Ads
Doing SEO for a Complete Website
Running Email Campaigns
Lead-generation campaigns
Youtube Campaign
Course Certifications:
6+ Google Ads Certifications
2+ Google Analytics Certifications
7+ Hubspot Certification
1+ Microsoft Bing certification
3+ Semrush Certification
1+ Course Completion Certificate.
Contact us:
Email: [email protected]
Phone: +91 7676797660
Institute Address: 3rd Floor, No.944, 16th Main Rd, Kuvempu Nagar, Above Qmin BTM 2nd Stage, Bengaluru, Karnataka 560076
Course Brochure: Download here
Xplore Institute– #2 Best Digital Marketing Courses in Surat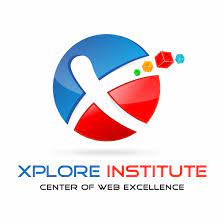 Xplore Institute is one of Surat's leading institutions for web excellence and digital proficiency. Professionals, businesses, and students can benefit from their tailored Digital Marketing courses in Surat.
The training is designed to improve your understanding of digital marketing. As a result, they design a course that includes both practical training and theoretical information for the students.
They have an excellent track record in terms of placements and training. More than 100 institute alumni are employed. They provide 100% job placement assistance as well as behavioral skills training.
The faculty ensures that the course is detail-oriented and contemporary with trends and technological improvements. This Institute's distinguishing features are that, in addition to the job-driven Digital Marketing course curriculum, they also give soft skills training such as personality development, interview preparation, and resume preparation.
Etc Academy, Surat– #3 Best Digital Marketing Courses in Surat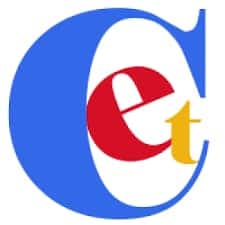 ETC Academy is a renowned digital marketing training provider in Surat, providing digital marketing courses. They train students, professionals, entrepreneurs, and businesses. They have completed 43+ batches in five years with a staff of six professional trainers.
Their trainers are innovative and market-savvy specialists. The founder is a strategist, a leader, and a trained digital marketer. The institution also offers digital marketing services and has assisted several businesses and institutions.
IIHT Surat– #4 Best Digital Marketing Courses in Surat

The IIHT offers one of the top digital marketing courses in Surat. They provide 100% job placement assistance and have experienced tutors on their panel to give the top digital marketing training institute in surat.
There are two types of courses created for the student's convenience. One is called Digital Marketing Training, and it involves both online and offline digital marketing training.
Another is Online Digital Marketing Training, which consists of online digital marketing training. Their course is comprised of 83 modules that cover the most vital factors of digital marketing. They also provide you with a certificate at the conclusion of the course to assist you to gain additional prospects and make your CV stand out.
iVIPANAN– #5 Best Digital Marketing Courses in Surat

iVIPANAN is the top digital marketing institute in Surat, and its advanced digital marketing course has offered many trainees opportunities for success.
Since 2014, their professional staff has embraced students as members of the family. They do all they can to deliver value and win their trust.
All of the courses are designed by specialists with over a decade of experience in the digital marketing industry, they prepare all their courses with keeping in mind absolute beginners.
My Prachar– #6 Best Digital Marketing Courses in Surat
MY PRACHAR provides one of Surat's top digital marketing courses. It provides A-Z digital marketing training that will assist your business in becoming a brand.
They offer a staff of highly educated trainers that provide an in-depth understanding of all the principles of digital marketing, both basic and advanced.
Following course completion, they will also guide you on how to apply for Google certifications such as Google Analytics Certification, Adwords Certification, Certificate of Completion, and so on.
Since the batch size is limited to 2-3 individuals in each batch, each student receives personalized attention. They are given live projects to practice on, as well as all of the most recent techniques and tools.
Evolve click Academy– #7 Best Digital Marketing Courses in Surat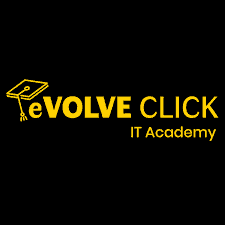 Evolve Academy is one of Surat's top digital marketing training institutes. The courses are cutting-edge, industry-driven, and continually updated to match worldwide standards. They give hands-on experience as well as live project training for a better understanding.
They provide thorough assistance to job seekers and promise 100% placement assistance to students.
IITPT– #8 Best Digital Marketing Courses in Surat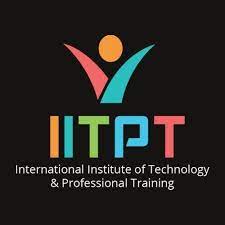 IITPT is one of the best and most well-known digital marketing institutions in Surat.
They give students practical projects. All of the trainers are experienced Digital Marketers. The course is meant to be short, flexible, and to cover all of the major topics. The course fees are also quite low.
The classrooms are appropriately ventilated and equipped with cutting-edge computer equipment for working on live projects. They assist students with job placement when the training is completed.
Rising Institute– #9 Best Digital Marketing Courses in Surat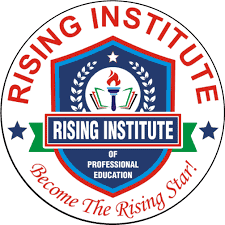 Rising Institute is a well-known digital marketing institute in Surat. Through its most experienced faculty, they believe in developing exceptional and potential students.
They help the students in interview preparation, give 100% placement support, and the fee structure is meant to be very affordable.
Aside from training, the experts also work on improving communication skills and practical training to help you become an expert.
The batch size is limited to 10 students each batch, the course has 10 lectures of 2 hours each, and the total duration of the course is 20 hours.
Sajag Infotech– #10 Best Digital Marketing Courses in Surat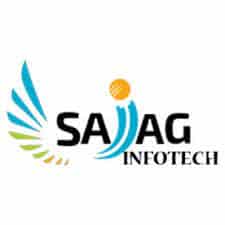 Sajag Infotech is one of Surat's highly-ranked digital marketing institutes. They place a strong focus on practical knowledge and skill development. This institute's expert staff guarantees that you get the highest quality training, and personal attention, and are taught all of the necessary tools and skills. They exclusively provide SEO training. Students get the opportunity to collaborate with an SEO expert and receive advanced training. All of the trainers are industry specialists that have been Google certified. They have all of the essential knowledge and educate all of the necessary skills for an SEO professional.
Simba Institute– #11 Best Digital Marketing Courses in Surat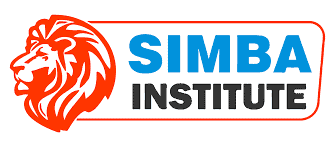 This advanced digital marketing course in Surat includes 600+ hours of live instruction and placement assistance. Each student completes over 13 assignments and has hands-on experience with 28 tools. Not only that, but students will be guided in creating portfolios, polishing resumes, and boosting interview skills.
This certification course will teach you the fundamentals of digital marketing, such as social media, local business optimization, mobile advertising, email marketing, search engine optimization (SEO), and more.
Conclusion
The 10 Digital Marketing Courses in Surat listed above provide high-quality Digital Marketing training as well as specialized training in more than one of its core topics.
We must remember that choosing a reputable Digital Marketing Training Institute is the first step toward success in the Digital Marketing profession. What is required is practice on the module after learning about it in live projects.
Only then will you be able to determine if you have fully grasped the fundamentals of Digital Marketing. Choose the Digital Marketing Institute after reviewing its curriculum, specialized courses, course duration, and feedback from alumni. Emphasize and take note of mentor profiles since faculty is one of the most important factors in understanding the basics of Digital Marketing.