Digital marketing is the world's fastest-developing industry. Due to the demand and supply mismatch for Digital Marketing professionals, a Digital Marketer professional in Mumbai earns significantly more than anybody in other industries. To be honest, the field of digital marketing is today considered to be a profitable career option for young students, graduates, or even those who are now employed in other fields and want to switch to a career in digital marketing.
If you want to join this lucrative career opportunity. The initial and most essential step is to join a digital marketing institution.
Do you want to learn about digital marketing? If so, the below article will teach you everything you need to understand about digital marketing courses in Mumbai. The courses on this list will assist you in selecting the top digital marketing course in Mumbai, and if you are an entrepreneur or company owner, these courses will educate you on the proper strategies for advertising and promoting your products on the internet. These courses will teach you how to use digital marketing to grow your business or organization, set up a digital marketing agency, or start a freelancing business.
10 Best Digital Marketing Courses in Mumbai
IIDM – Indian Institute of Digital Marketing – #1 Best Digital Marketing Courses in Mumbai

IIDM in Bangalore is the first digital marketing training institute that provides its students with 100% job assistance once they complete the course. Indian Institute of Digital Marketing offers both in-person and online training. The course is divided into 8 core modules and 12 advanced modules, with over 300 hours of practical training and 9 live capstone projects. The course is designed for high achievers who aspire to be one of the top 1% of digital marketers. The course will prepare you to pass all industry certifications from Google, Hubspot, Microsoft, etc. The students will complete 20+ internationally recognized certifications. The course is designed to prepare you to become a highly paid-digital marketing expert.
Full Stack Digital marketing course curriculum and modules:
An Introduction to Digital Marketing
Website Design
Content Marketing
Search Engine Optimization
Search Engine Marketing
Social Media Marketing
Email Marketing
Web analytics
Digital Marketing Strategy
Specialization Topics: Graphic Design, Youtube Marketing, Mobile Marketing, CRO, Influencer Marketing, Growth Hacking, Marketing Automation, Affiliate Marketing, Sales Funnels, [55+ Modules], etc.
Course Duration and Fees:
The course duration is 4.5 months for all weekdays (Monday to Friday, 2.5 to 3 hours) and 5.5 months for the weekend (Saturday and Sunday), (4 to 5 Hours daily Class). We do not aim to stretch the course out for 6 or 9 months since students would lose momentum in their studies. Training is accessible in both classroom and online formats.
The course fee is 49,000 + GST.
Course Faculty:
The faculty at the Indian Institute of Digital Marketing has more than 8 years of expertise in digital marketing, with Facebook and Google certifications. A couple of them have their digital marketing businesses working on 100s of client projects. In contrast, others work for top MNCs executing campaigns in crores of rupees. All of the popular digital marketing tools are covered by the trainers.
Course Highlights:
The Industry's Most Advanced Curriculum
300+ hrs of Practical Training
100% Placement Assistance
50+ Modules
5+ Industry Experts
Best-in-Class Learning Management System (where you can access our recorded classes)
Premium Tools worth 1,20,000/- ( All original Tools with license keys)
20+ Globally recognized Certifications
15 Days No Question Refund Policy
Best-in-class Infrastructure
Industry experts who will take your classes
Freelancing Opportunities ( Work from Home Opportunities)
Learn to make money through Affiliate Marketing.
Build your own business and e-commerce website.
Course Projects:
Designing a Business Website
Designing an Ecommerce Website
Designing Landing Pages
30-Day Social Media Strategy
Running Paid Google and FB Ads
Doing SEO for a Complete Website
Running Email Campaigns
Lead-generation campaigns
Youtube Campaign
Course Certifications:
6+ Google Ads Certifications
2+ Google Analytics Certifications
7+ Hubspot Certification
1+ Microsoft Bing certification
3+ Semrush Certification
1+ Course Completion Certificate.
Contact us:
Email: [email protected]
Phone: +91 7676797660
Institute Address: 3rd Floor, No.944, 16th Main Rd, Kuvempu Nagar, Above Qmin BTM 2nd Stage, Bengaluru, Karnataka 560076
Course Brochure: Download here
DSIM – #2 Best Digital Marketing Courses in Mumbai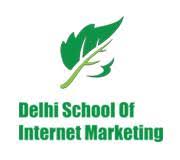 DSIM, or Delhi School of Internet Marketing is one of the top 10 digital marketing institutes in Mumbai. It is one of Mumbai's fastest growing Digital Marketing Institutes.
DSIM, as one of the knowledge-rich hubs, provides a comprehensive Digital Marketing Course to students, professionals, company owners, and entrepreneurs, and many others.
Choosing the DSIM Digital Marketing Course will help you advance your career/business by allowing you to learn in-demand and useful Digital Marketing Skills.
Students in practical digital marketing social media manager marketing principles Marketing automation using Google AdSense.
Apexonline Academy – #3 Best Digital Marketing Courses in Mumbai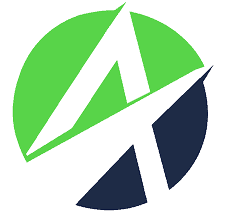 Apexonline Academy is one of the top 10 digital marketing training institutes in Mumbai and comes in second on our list of the top 10 Digital Marketing Courses in Mumbai. They are well-known for their hands-on training course. This course distinguishes since it is nearly entirely practical. Every student creates and uses their own website for digital marketing practicals.
They provide their courses at three locations in Mumbai: Borivali, Mira Road, and Vasai. They provide their students with complete placement assistance. The classes are offered on weekdays and weekends.
School Of Digital Marketing – #4 Best Digital Marketing Courses in Mumbai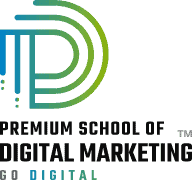 The School of digital marketing is one of the top digital marketing institutes in Mumbai. Furthermore, it offers training in three separate Mumbai locations: Vashi, Mulund, and Chembur. The training lasts two months and is around 75 hours long. The course's goal is to teach students via a variety of practical tasks and live projects, as well as supply soft and print copies of notes.
The Digital Marketing School has placed over 3000 students and has an 80% success rate. The placement list is available on their website. They provide 100% placement assistance, and one of the program's distinguishing features is that they provide lifelong post-training support, making it one of the top digital marketing courses with placement in Mumbai.
MCTA – #5 Best Digital Marketing Courses in Mumbai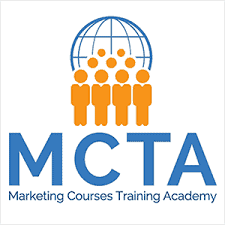 MCTA (Marketing Courses Training Academy) also provides one of the top digital marketing institutes in Mumbai. With many offices around Mumbai, MCTA is generally considered as one of the top Digital Marketing training institutes. The trainers are industry specialists who provide a stronger emphasis on practical training via live campaigns and projects. Their whole faculty has 8-15 years of expertise in digital marketing. All MCTA students get complete placement assistance. Over 90% of their students were successfully placed.
MCTA offers a specialized placement cell that helps students with the whole placement process. Its students are hired by over 250 placement partners.
Freelancers Academy – #6 Best Digital Marketing Courses in Mumbai
This institution has been in operation for almost seven years and is one of the most prestigious institutes in Mumbai. The institute's digital marketing course curriculum is routinely updated to reflect the industry's dynamic character, and students get lifelong access to approximately 50 pre-recorded videos. They also provide full support with placements and internships.
The institution has three locations in Mumbai: Thane, Vashi, and Andheri. All of these facilities are conveniently positioned near railway stations. The course duration is two-month, and the institution provides batches on weekdays and weekends.
DMTI Softpro – #7 Best Digital Marketing Courses in Mumbai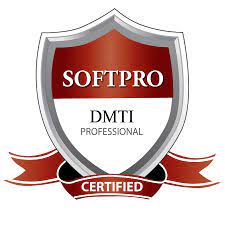 DMTI provides a Master's Diploma in digital marketing as well as an advanced digital marketing diploma course. They provide digital marketing courses ranging from the fundamentals to the expert level.
The institution provides comprehensive training in topics such as social media marketing, mobile marketing, SEO, SEM, and Google Analytics.
Practicals contribute to around 80% of the course structure, with theory contributing to the remaining 20%. The institution has trained over 200 batches and 6000 professionals.
The fee for a digital marketing course can vary from 26,000 to 81,000. Alumni of DMTI has been placed in major businesses such as Fruitbowl Digital, Zomato, and many others.
Operating Media – #8 Best Digital Marketing Courses in Mumbai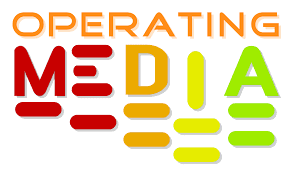 Operating Media is a comprehensive digital marketing course that teaches you how to design, manage, and execute effective digital marketing campaigns. You will learn how to use digital strategies such as search marketing, online display advertising, and social media to establish brands and drive revenue.
This course is suitable for students who have some digital experience but want to enhance their skill set and confidence. Students in Mumbai will learn how to use digital marketing from both a client and an agency viewpoint as part of their digital marketing classes.
Learning Catalyst – #9 Best Digital Marketing Courses in Mumbai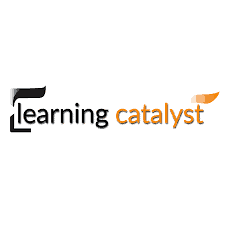 Learning Catalyst provides comprehensive Digital Marketing training in Mumbai for students, graduates, and working professionals, . Practical projects and internships assist students in learning digital marketing in depth.
They will get lifelong access to the online course content after the course is completed. It offers a distinct emphasis in specialized web/mobile-related courses for those with expertise in marketing, design, and technology. The amazing thing about Learning Catalyst is that their online and classroom courses are both cost the same at Rs 21,187 plus taxes.
TBS Digital Marketing Institute – #10 Best Digital Marketing Courses in Mumbai

TBS is an award-winning digital marketing institution in Mumbai that offers the top digital marketing training in the city. Expert practitioners in the field of digital marketing educate the students.
Students will learn about many facets of digital marketing via the use of live projects. TBS students get 100% job placement assistance, making it the top digital marketing course in Mumbai.
EduPristine – #11 Best Digital Marketing Courses in Mumbai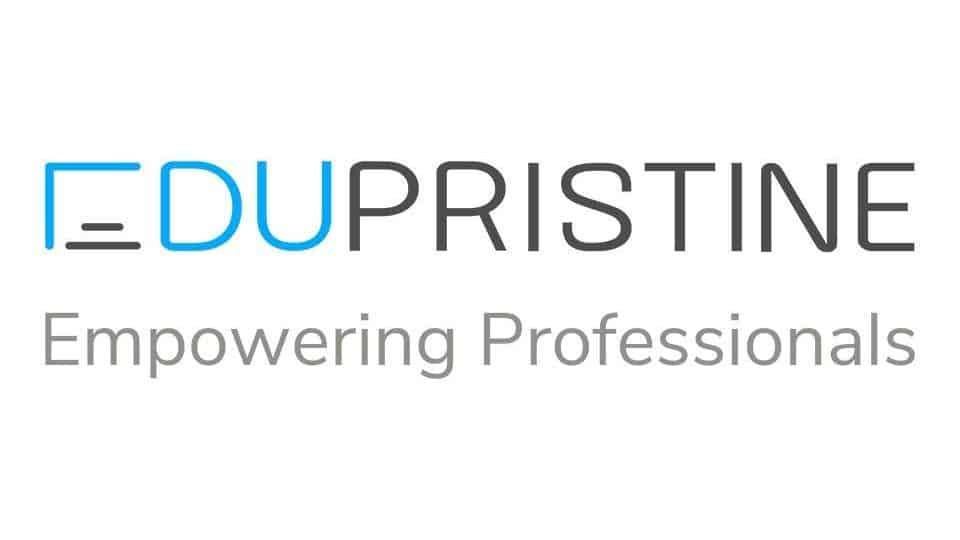 EduPristine is a well-known institute for providing worldwide education and training of the best quality. The Digital Marketing Course at EduPristine is a comprehensive curriculum that combines practical and experiential learning. The course fee is quite low, and students can attend through classroom or live online sessions, with weekday and weekend options available. The Advanced Digital Marketing course curriculum provides the ideal balance of practical knowledge and foundational principles.
This curriculum gives hands-on experience with numerous industry-required techniques and tools. They also provide competent placement assistance.
Conclusion
The field of digital marketing is on the growth, with career opportunities available and in high demand. To get you started, there are a variety of digital marketing training institutes that provide the best digital marketing courses that will help you get the skill sets needed to land a job in your desired profession.
The institutions listed above are all good at what they do and thrive in their respective fields. However, the training institute you pick must be based on the location you want to join and the kind of classes you want to take. More information is available in their websites so you can check out their official website and even contact them. Before enrolling in one of these training institutes, you must thoroughly research and evaluate them.