Digital marketing is a rapidly expanding profession with a wide range of work opportunities for students in the coming years. The Internet is like a medium which helps organizations reach their target audience by advertising products or services. Digital marketers help these organizations in reaching a larger audience. However, this can be achieved only by using unique techniques and marketing strategies.
Bangalore is one of the best places to learn digital marketing. The increased demand for digital marketing is reflected in the number of institutions that are offering marketing courses in Bellandur locality of Bangalore East. As a result, we've compiled a list of 10 Best Digital Marketing Courses in Bellandur.
Also Read: Digital Marketing Courses In Bangalore
IIDM – Indian Institute of Digital Marketing

IIDM in Bangalore is the first digital marketing training institute that provides its students with 100% job assistance once they complete the course. Indian Institute of Digital Marketing offers both in-person and online training. The course is divided into 8 core modules and 12 advanced modules, with over 150 hours of practical training and 6 live capstone projects. The course is designed for high achievers who aspire to be one of the top 1% of digital marketers. The course will prepare you to pass all industry certifications from Google, Hubspot, Microsoft, etc. The students will complete 15+ internationally recognized certifications. The course is designed to prepare you to become a highly paid digital marketing expert.
Digital marketing course curriculum and modules:
An Introduction to Digital Marketing
Website Design
Content Marketing
Search Engine Optimization
Search Engine Marketing
Social Media Marketing
Email Marketing
Web analytics
Digital Marketing Strategy
Specialization Topics: Graphic Design, Youtube Marketing, Mobile Marketing, CRO, Influencer Marketing, Growth Hacking, Marketing Automation, Affiliate Marketing, Sales Funnels, [50+ Topics], etc.
Course Duration and Fees:
The course duration is 4.5 months for all weekdays (Monday to Friday, 2.5 to 3 hours) and 5.5 months for the weekend (Saturday and Sunday), (4 to 5 Hours daily Class). We do not aim to stretch the course out for 6 or 9 months since students would lose momentum in their studies. Training is accessible in both classroom and online formats.
The course fee is 49,900 + GST.
Course Faculty:
The faculty at the Indian Institute of Digital Marketing has more than 7 years of expertise in digital marketing, with Facebook and Google certifications. A couple of them have their digital marketing businesses working on 100s of client projects. In contrast, others work for top MNCs executing campaigns in crores of rupees. All of the popular digital marketing tools are covered by the trainers.
Course Highlights:
The Industry's Most Advanced Curriculum
350+ hrs of Practical Training
100% Placement Guarantee
70+ Modules
5+ Industry Experts
Best-in-Class Learning Management System (where you can access our recorded classes)
Premium Tools worth 1,00,000/- ( All original Tools with license keys)
15+ Globally recognized Certifications
10 Days No Question Refund Policy
Best in class Infrastructure
Industry experts who will take your classes
Freelancing Opportunities ( Work from Home Opportunities)
Learn to make money through Affiliate Marketing.
Build your own business and e-commerce website.
Course Projects:
Designing a Business Website
Designing an Ecommerce Website
Designing Landing Pages
30 Day Social Media Strategy
Running Paid Google and FB Ads
Doing SEO for a Complete Website
Running Email Campaigns
Lead-generation campaigns
Course Certifications:
6+ Google Ads Certifications
1+ Google Analytics Certifications
5+ Hubspot Certification
1+ Microsoft Bing certification
1+ Course Completion Certificate.
Contact us:
Email: [email protected]
Phone: +91 8310657401
Institute Address: 3rd Floor, No.944, 16th Main Rd, Kuvempu Nagar, BTM 2nd Stage, Bengaluru, Karnataka 560076
Course Brochure: Download here
Digital Vidya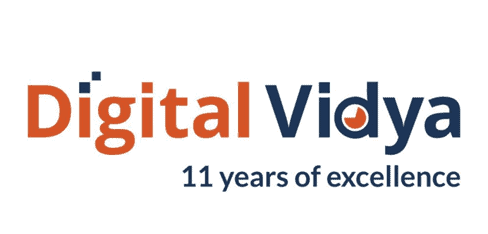 Digital Vidya is known for providing the best digital marketing courses available in Bellandur, Bangalore. With a professional team of more than 70 trainers, the majority of them have substitutional expertise of more than 10 years. They have successfully trained approximately 35000 students.
You can contact them using the below details-
Contact details:
Address: No.311 Sobha quartz, green Glen layout, Bellandur, Bangalore-560103, near iblur lake.
Number: 080110033033
Email: [email protected]
Website URL: https://www.digitalvidya.com/
Trishana Technologies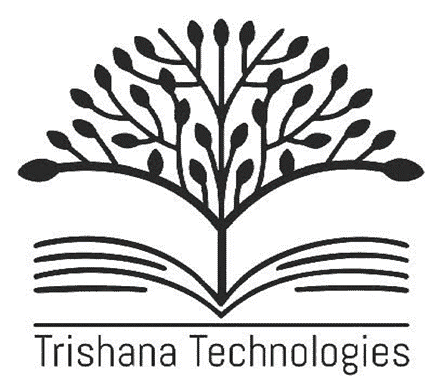 Trishana technology provides one of the best digital marketing courses in Bangalore and has a competent staff of trainers focusing on their students' success. It gives special importance to the practical learning of students that will prepare them to work on real-world industrial projects. It provides the best-in-class facilities, online research works and to assess projects. It provides the best in class facilities on the online resources and guaranteed placement support.
If you want to start your digital marketing journey from Trishana Technologies, here are the contact details:
Contact details:
Address: 28 Danush Arcade, outer ring road, Bellandur, Bangalore
Number: +918884748923
Email: [email protected]
Website URL: www.trishnatechnologies.com
SMAC Technologies Academy
It aims to deliver world-class training to individuals seeking a high growth profession in digital marketing. It is managed and operated by seasoned experts who have led a staff of teachers and trainers with relevant industry experience. Their simple courses are designed particularly for the students, professionals, and IT professionals who want to expand their knowledge and advance in their careers.
Contact details:
Address: Sai Arcade, 1st floor, Devarbaisanahalli, Bellandur, Bangalore, 560103
Number: 9008858448
Email: [email protected]
Website URL: http://www.azuyo.com/azuyo-academy.php
The Dynamic Marketer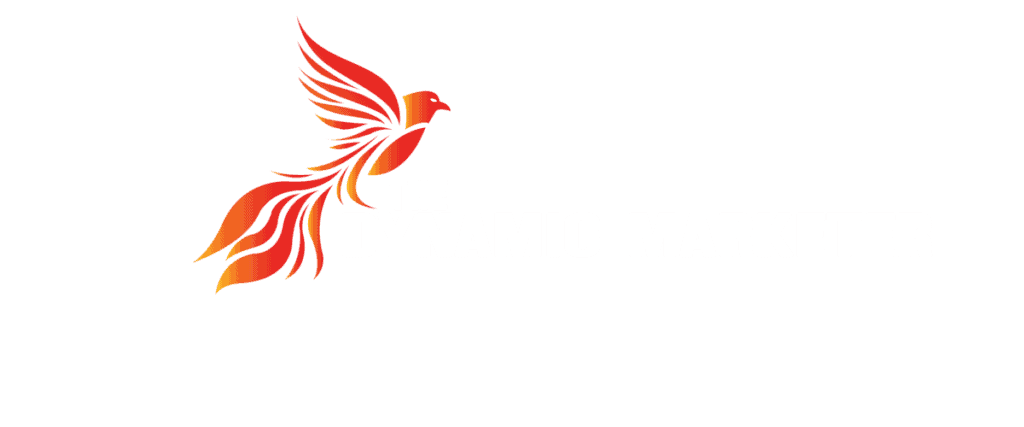 Their digital marketing programs help students grasp a variety of digital marketing tactics. The fascinating aspect of their curriculum is real-time projects and an innovative approach to problem-solving.
They also provide 100% Placement Assistance with Paid internships and certifications after the course.
Contact details:
Address: Sai Sparsh Building 4th Floor, Ejipurs signal, Koramangala(6.4 Km to Bellandur), Bangalore – 560047
Number: +91 9591595919, +91 8197633334
Email: [email protected], [email protected]
Website URL: https://thedynamicmarketer.com/
Institute of Marketing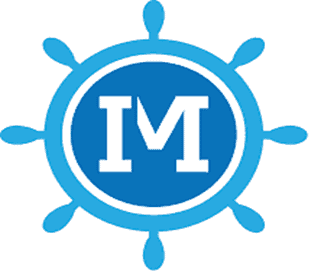 The marketing institute of Bangalore offers the top courses from experienced trainers. It is a job-oriented advanced digital marketing course and emphasizes the overall development of the individual.
Starting from the basics of digital marketing and covering all the modules and new marketing strategies, this course is for anyone who wants to start a career in digital marketing.
Contact details:
Address: Ground floor, B-block, Salarpuria Touchstone IT park, Kadubeesenahalli, Bellandur – Bangalore
Number: 8919297237, 8919297237
Email: [email protected]
Website URL: http://www.instituteofmarketing.in/
Aptech Computer Education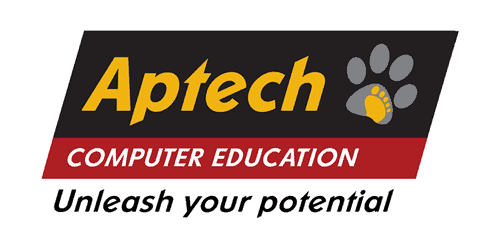 Aptech Computer Education has been the leader in education and training across various industries and Nations since 1986. This institution helps the students to jumpstart their careers in digital marketing. Their relevant content and quality teaching for building in-demand skills makes it easy for the individual to gain employment opportunities in top MNCs.
Contact details:
Address: #2633, 2nd Floor, Liss Arcade, 27th Main, sector1, Near Bellandur
Number: 8792923636
Email: [email protected]
Website URL: www.aptech-worldwide.com
Digital Academy 360
Digital Academy 360 aims to provide world-class facilities and education through its courses. They provide industry recognised certifications and guaranteed placement support. They provide world-class training and education to assess the students in discovering and developing their technical skills.
Digital Academy 360 is a famous brand and highly rated among digital marketers. If you want to enroll, contact them below:
Contact details:
Address: #249, 4th floor, 14th Main Rd, Near BDA Complex, Sector 7, HSR Layout (5.2 Km to Bellandur), Bengaluru, Karnataka 560102
Number: +91 7353 515 515
Email: [email protected]
Website URL: https://digitalacademy360.com/
iODED

The Institute of Digital Education and Development (IODED) is a well-known academic institution. A group of industry professionals gathered together to create this digital marketing course more affordable for the general public. The outcome is iODED, boosting the opportunity of landing employment in the field. This IODED Comprehensive Digital Marketing Course will teach students all they need to know about the principles of digital marketing.
Contact details:
Address: Office No. 704- 139, HAL Old Airport Rd, Kodihalli(6.1 km to Bellandur), Bengaluru, Karnataka 560008
Number: 8105453575
Email: [email protected]
Website URL: https://ioded.com/
Web Marketing Academy

Web Marketing Academy provides its digital marketing course with extra emphasis on practical learning for the student.
Their courses are taught by highly experienced trainers, regarded as the best in the industry, resulting in a unique learning experience. The course includes advanced modules and concepts with hands-on training in handling marketing campaigns.
Contact details:
Address: 1003, Ground Floor,12th A main, 2nd cross Rd, Indira Nagar 2nd stage, Near- Bellandur, Doopanahalli, Banglore, Karnataka 560008
Number: +918792299538
Email: [email protected]
Website URL: https://www.webmarketingacademy.in/
Elanchoice

Elanchoice provides training and self-paced programs in Digital Marketing. Individuals can choose from the full time, flexible and weekend programs they provide.
They give students an in-depth understanding of marketing strategy with one hand experience. You can contact them here,
Contact details:
Address: 114, 3rd floor, ALR Building, 6th crossroad, Koramangala, 6th block, Near- Bellandur, Bengaluru- 560095
Number: 8971499357
Email: [email protected]
Website URL: https://elanchoice.com/contact/
Conclusion
Presently, digital marketing is a quiking growing sector. As the demand increases, the competition is also increasing. But as long as you are keen to learn new skills, your chances of grabbing the opportunities are high.
In Bellandur, to help you we have compiled a list of the top ten digital marketing courses. The courses listed above are great for learning everything you need to know about digital marketing. All courses listed above are the best, but you need to make the hardest decision of selecting the best one for you.