People nowadays prefer to use digital platforms instead of physically visiting shops. After all, internet use has skyrocketed in the last decade, causing significant changes in how people shop and engage with businesses.
Small and big businesses nowadays require a good online presence to showcase their products and services and here digital marketing comes into play. Digital marketing helps businesses to create an online presence. If you are living in Patna, Patna city is one of India's fastest-growing cities, with an increased need for SEO, Social Media Marketing, Branding, and other services in digital marketing.
Due to the vast scope and demand in the digital marketing field in Patna, the number of candidates willing to learn the subject has skyrocketed. People from Patna and other countries and states of the world want to be a part of this rapidly expanding industry, thus they want to learn from the best.
If you're looking for the top 10 digital marketing institutes in Patna. In this article, We've compiled a list of the
Top 10 Digital Marketing institutes in Patna
IIDM – Indian Institute of Digital Marketing – #1 Best Digital Marketing Courses in Patna
IIDM in Bangalore is the first digital marketing training institute that provides its students with 100% job assistance once they complete the course. Indian Institute of Digital Marketing offers both in-person and online training. The course is divided into 8 core modules and 12 advanced modules, with over 300 hours of practical training and 9 live capstone projects. The course is designed for high achievers who aspire to be one of the top 1% of digital marketers. The course will prepare you to pass all industry certifications from Google, Hubspot, Microsoft, etc. The students will complete 20+ internationally recognized certifications. The course is designed to prepare you to become a highly paid-digital marketing expert.
Full Stack Digital marketing course curriculum and modules:
An Introduction to Digital Marketing
Website Design
Content Marketing
Search Engine Optimization
Search Engine Marketing
Social Media Marketing
Email Marketing
Web analytics
Digital Marketing Strategy
Specialization Topics: Graphic Design, Youtube Marketing, Mobile Marketing, CRO, Influencer Marketing, Growth Hacking, Marketing Automation, Affiliate Marketing, Sales Funnels, [55+ Modules], etc.
Course Duration and Fees:
The course duration is 4.5 months for all weekdays (Monday to Friday, 2.5 to 3 hours) and 5.5 months for the weekend (Saturday and Sunday), (4 to 5 Hours daily Class). We do not aim to stretch the course out for 6 or 9 months since students would lose momentum in their studies. Training is accessible in both classroom and online formats.
The course fee is 44,990 + GST.
Course Faculty:
The faculty at the Indian Institute of Digital Marketing has more than 8 years of expertise in digital marketing, with Facebook and Google certifications. A couple of them have their digital marketing businesses working on 100s of client projects. In contrast, others work for top MNCs executing campaigns in crores of rupees. All of the popular digital marketing tools are covered by the trainers.
Course Highlights:
The Industry's Most Advanced Curriculum
300+ hrs of Practical Training
100% Placement Assistance
50+ Modules
5+ Industry Experts
Best-in-Class Learning Management System (where you can access our recorded classes)
Premium Tools worth 1,20,000/- ( All original Tools with license keys)
20+ Globally recognized Certifications
15 Days No Question Refund Policy
Best in-class Infrastructure
Industry experts who will take your classes
Freelancing Opportunities ( Work from Home Opportunities)
Learn to make money through Affiliate Marketing.
Build your own business and e-commerce website.
Course Projects:
Designing a Business Website
Designing an Ecommerce Website
Designing Landing Pages
30-Day Social Media Strategy
Running Paid Google and FB Ads
Doing SEO for a Complete Website
Running Email Campaigns
Lead-generation campaigns
Youtube Campaign
Course Certifications:
6+ Google Ads Certifications
2+ Google Analytics Certifications
7+ Hubspot Certification
1+ Microsoft Bing certification
3+ Semrush Certification
1+ Course Completion Certificate.
Contact us:
Email: [email protected]
Phone: +91 7676797660
Institute Address: 3rd Floor, No.944, 16th Main Rd, Kuvempu Nagar, Above Qmin BTM 2nd Stage, Bengaluru, Karnataka 560076
Course Brochure: Download here
Internet and Mobile Research Institute, Patna – #2 Best Digital Marketing Courses in Patna
IMRI is one of India's first job-ready Digital Marketing institutions in Patna. They provide a high-end Digital Marketing Course, as well as specialized module training.
The institution provides experiential learning courses that include 100% guaranteed placements, placement guidance, 1-1 training approach, corporate interactions, performance assessments, and resume-building assistance.
The Executive Program in Digital Marketing (EPDM) course is a 12-week intensive experiential learning course that emphasizes the practical elements of Digital Marketing implementation. The course is designed to provide students with significant insights that will allow them to successfully execute the Digital Marketing plan and push their careers to higher success.
Patna Institute of Digital Marketing – #3 Best Digital Marketing Courses in Patna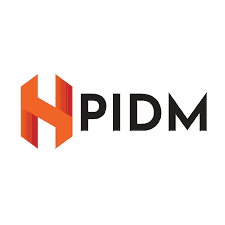 Patna Institute of Digital Marketing is one of the Top 10 Digital Marketing Institute in Patna. PIDM Institute, managed by top and experienced academics, offers a wide range of certification courses. The key highlights of the Patna Institute of Digital Marketing include the numerous live projects, case studies, and tailored study materials that are appropriate to today's trends and practical implementations of online modules.
There is training for Google Certifications as well as students will get a certificate of completion from the institution. This institution not only offers courses, but also a good opportunity for placement and internship.
Yureka Tech Training – #4 Best Digital Marketing Courses in Patna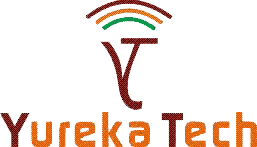 Yureka Tech Training is a reputed and one of the Top 10 Digital Marketing Institute in Patna, Bihar, offering a comprehensive Digital Marketing Training Program. This Strategic Digital Marketing Course will assist you in understanding the fundamentals The curriculum focuses on Digital Marketing trends, technologies and services used, and the implications of these developments. The training module was prepared with the best industry standards in mind and is of extremely high quality.
The faculty has more than six years of Digital Marketing expertise. They're all Google-certified, and Hubspot-certified, and have a variety of additional qualifications. The faculty has an extensive understanding of the field of digital marketing and has assisted numerous students in becoming entrepreneurs and launching their own businesses in the digital realm.
Digital guru Rajeev Patna – #5 Best Digital Marketing Courses in Patna

Digital Guru Rajeev is also one of the Top 10 Digital Marketing Institute in Patna. The institution is notable for being one of the first to offer digital and online marketing courses and training services in Patna. Their primary goal is to create profitable career paths for their students in the area of digital marketing.
The institution includes guest corporate trainers, a free internship with live projects, and job placement in addition to regular trainers. Since it is a thorough comprehension of Digital Marketing that consists of 108 models, every area of Digital Marketing is covered, and students get intense training on them.
Achievers Digital Academy – #6 Best Digital Marketing Courses in Patna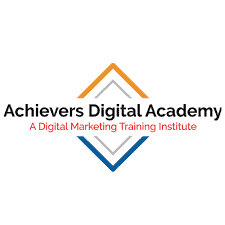 Achievers Digital Academy is a well-known Digital Marketing Training Institute with branches in Patna (Bihar) and Ranchi (Jharkhand). They provide well-recognized top digital marketing courses in Patna that are specifically developed for beginners. They have expert digital marketing faculty that will walk you through digital marketing fundamentals and teach you how to develop a successful digital marketing strategy that generates business, leads, and interactions.They provide classroom and online training, as well as 100% job assistance after finishing the Digital Marketing course.
Semsols Technologies – #7 Best Digital Marketing Courses in Patna

Semsols Technologies is a well-known and one of the Top 10 Digital Marketing Institute in Patna, which was formed in 2008. By using a staff of experienced and passionate digital marketers and developers as mentors, their courses train students to be self-sufficient.
They provide excellent digital marketing training and have 13+ years of experience in the field.
Following completion of the course, there are several employment opportunities accessible. You develop new skill sets that will help you get a better job with a higher salary.
SMV Academy Patna – #8 Best Digital Marketing Courses in Patna
SMV is a renowned Digital Marketing Training Center. The most important part of the institution is the moral support that the trainees receive. This assists students in becoming adept in all aspects of digital marketing, including the creation of efficient digital campaigns and the use of the several technologies covered in the course curriculum.
The advisory team consists of Digital Marketing professionals who've already spent years working in the industry and have taken it upon themselves to educate practitioners, students, influencers, and others willing to engage in Digital Marketing about the techniques and tools used for designing effective online campaigns and expanding a business.
School of Intenet marketing – #9 Best Digital Marketing Courses in Patna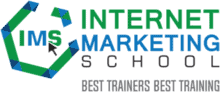 SOIM is a prominent source of Internet Marketing Training for businesses, individuals, entrepreneurs, and students. In Patna, they provide part-time digital marketing courses. It offers high-quality live-classroom training to industry leaders and entrepreneurs. They educate you how to have the best market presence at the lowest feasible expense.
Their sophisticated digital marketing certification will equip you with the knowledge and skills needed to create, execute, and manage complicated, long-term, and ultimately effective digital and social media marketing campaigns.
Click by SEO – #10 Best Digital Marketing Courses in Patna
Click by SEO is one of the top 10 digital marketing institutes in Patna. They provide advanced digital marketing classes. The fact that the training in Digital Marketing is 100% focused on employment and the curriculum can be tailored to meet the needs of students from a wide variety of backgrounds is the primary benefit of the courses.
The training is entirely focused on practical implementation and lasts anywhere from one to three months. The fee of the course in digital marketing is $2,750.
Indofast Media, Patna – #11 Best Digital Marketing Courses in Patna
Indofast Media offers one of the best Digital Marketing courses in Patna, enhancing students' skills and knowledge so that they can pursue greater career opportunities and job roles in the high-demand Digital Marketing field.
The staff is incredibly competent and has years of expertise in the digital sector. They aim to develop, enlighten, and educate students in order for them to perfect their Digital Marketing skills and efficiently integrate online technologies in campaigns.
The course is designed to offer the Digital Marketing curriculum in a manner that allows students to grasp a variety of perspectives. They are taught to comprehend the perspectives of customers, analysts, and entrepreneurs.
Conclusion
Remember that digital marketing is a potentially profitable skill, so putting in the time and money to learn it is an investment, not an expense. It can help you get a full-time career, freelancing work, or even establish your own digital marketing company. Though opting to pursue a career in digital marketing is a good decision, it does need some guidance. A good institute will let you simply explore and navigate the digital marketing world. We hope that the list of the Top 10 Digital Marketing Institutes in Patna above is helpful to Patna's aspiring digital marketers. The need for qualified digital marketing professionals is increasing and will continue to do so for some time.