In today's world, digital marketing is what can significantly increase any business's revenue and sales. It has the ability to make a business more visible and accessible to potential customers than any other traditional marketing strategy. These factors make the services of a digital marketing professional necessary for businesses today. If you want to pursue a career in digital marketing, Trivandrum is one of the top places in India to do so.
Trivandrum is a key hub for education and employment opportunities. The city is home to a variety of higher education and research institutes. Due to the growth in the tourist and IT industries, Trivandrum has experienced a rise in the need for digital marketing experts. It is also one of the country's growing start-up hubs.
To help you, in this article, we have listed the Top 10 Digital Marketing Institutes in Trivandrum. We found many institutions that provide outstanding courses at reasonable pricing, so we decided to organize this list for your convenience.
Even though we have listed the institutions for you, you should do thorough research on each of them. This is because enrolling in a course requires you to put your time into it, and you want to see a return on your investment.
10 Best Digital Marketing Courses in Trivandrum
IIDM – Indian Institute of Digital Marketing – #1 Best Digital Marketing Courses in Trivandrum
IIDM in Bangalore is the first digital marketing training institute that provides its students with 100% job assistance once they complete the course. Indian Institute of Digital Marketing offers both in-person and online training. The course is divided into 8 core modules and 12 advanced modules, with over 300 hours of practical training and 9 live capstone projects. The course is designed for high achievers who aspire to be one of the top 1% of digital marketers. The course will prepare you to pass all industry certifications from Google, Hubspot, Microsoft, etc. The students will complete 20+ internationally recognized certifications. The course is designed to prepare you to become a highly paid-digital marketing expert.
Full Stack Digital marketing course curriculum and modules:
An Introduction to Digital Marketing
Website Design
Content Marketing
Search Engine Optimization
Search Engine Marketing
Social Media Marketing
Email Marketing
Web analytics
Digital Marketing Strategy
Specialization Topics: Graphic Design, Youtube Marketing, Mobile Marketing, CRO, Influencer Marketing, Growth Hacking, Marketing Automation, Affiliate Marketing, Sales Funnels, [55+ Modules], etc.
Course Duration and Fees:
The course duration is 4.5 months for all weekdays (Monday to Friday, 2.5 to 3 hours) and 5.5 months for the weekend (Saturday and Sunday), (4 to 5 Hours daily Class). We do not aim to stretch the course out for 6 or 9 months since students would lose momentum in their studies. Training is accessible in both classroom and online formats.
The course fee is 49,000 + GST.
Course Faculty:
The faculty at the Indian Institute of Digital Marketing has more than 8 years of expertise in digital marketing, with Facebook and Google certifications. A couple of them have their digital marketing businesses working on 100s of client projects. In contrast, others work for top MNCs executing campaigns in crores of rupees. All of the popular digital marketing tools are covered by the trainers.
Course Highlights:
The Industry's Most Advanced Curriculum
300+ hrs of Practical Training
100% Placement Assistance
50+ Modules
5+ Industry Experts
Best-in-Class Learning Management System (where you can access our recorded classes)
Premium Tools worth 1,20,000/- ( All original Tools with license keys)
20+ Globally recognized Certifications
15 Days No Question Refund Policy
Best-in-class Infrastructure
Industry experts who will take your classes
Freelancing Opportunities ( Work from Home Opportunities)
Learn to make money through Affiliate Marketing.
Build your own business and e-commerce website.
Course Projects:
Designing a Business Website
Designing an Ecommerce Website
Designing Landing Pages
30-Day Social Media Strategy
Running Paid Google and FB Ads
Doing SEO for a Complete Website
Running Email Campaigns
Lead-generation campaigns
Youtube Campaign
Course Certifications:
6+ Google Ads Certifications
2+ Google Analytics Certifications
7+ Hubspot Certification
1+ Microsoft Bing certification
3+ Semrush Certification
1+ Course Completion Certificate.
Contact us:
Email: [email protected]
Phone: +91 7676797660
Institute Address: 3rd Floor, No.944, 16th Main Rd, Kuvempu Nagar, Above Qmin BTM 2nd Stage, Bengaluru, Karnataka 560076
Course Brochure: Download here
Areva Digital – #2 Best Digital Marketing Courses in Trivandrum

Areva Digital provides a comprehensive platform for learning digital marketing techniques in real time. Their digital marketing courses in Thiruvananthapuram are carefully designed to cover all the necessary modules of digital marketing in such a manner that course students renew and enhance their knowledge of the subjects. This is one of the best places to sign up for digital marketing courses in Thiruvananthapuram.
You will get the opportunity to learn from industry professionals and apply your knowledge on the appropriate platform.
When it comes to putting your skills to the test, their staff members are pleasant and encouraging. You will not only learn a new skill, but also how to create connections with clients and industrial giants, as well as approaches for dealing with brands and organizations.
FITA Academy – #3 Best Digital Marketing Courses in Trivandrum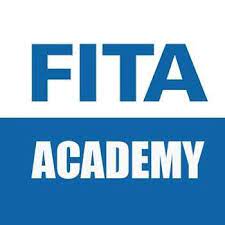 FITA (Focus'd IT Academy) is a prominent training and placement institution. In over a hundred and twenty courses, the institution has trained over thirty thousand students. It also has a faculty of over a thousand experienced trainers and a recruiting cooperation with over 2,000 businesses.
The institution offers training from real-time professionals, live projects, FITA certification and preparation for worldwide certifications, a reasonable fee, flexibility, and specialized placement support.
Seventy-two per cent of FITA students take Global certification tests, and all qualify. The institution allows you to pay the affordable fee in installments. FITA's digital marketing course provides an excellent combination of academic and practical expertise.
Proideators Digital Marketing Institute – #4 Best Digital Marketing Courses in Trivandrum

Proideators is one of the world's leading training and certification institutes. They provide training programs, tests, and projects to help professionals all around the world prepare effectively for comprehensive certification tests. The institution also assists students in applying for certification examinations of their preference.
Proideators uses a blended training methodology that combines self-paced learning with online instruction. Proideators provides excellent digital marketing training which students can use to excel in the digital domain.
Digital Trainee – #5 Best Digital Marketing Courses in Trivandrum

Digital Trainee's digital marketing training in Trivandrum is a totally practical digital marketing course. This course was created by specialists with the requirements of both students and job seekers in mind.
This digital marketing course prepares students for better career and employment opportunities in Digital Marketing. This course is beneficial for working professionals who want to increase their income by learning new skills. They have excellent ratings, and their digital marketing course fees in Trivandrum are affordable.
Extreme Media – #6 Best Digital Marketing Courses in Trivandrum
Extreme Media is a Digital Media Technology Education Center institution that provides a variety of educational courses in your best interest, in which you can participate to study and be placed with renowned businesses.
The Extreme Media digital marketing course in Trivandrum also emphasizes the promotion of environmentally friendly technical developments. This educational establishment offers what is widely considered to be the best digital marketing course available in Trivandrum.
Digital Focus – #7 Best Digital Marketing Courses in Trivandrum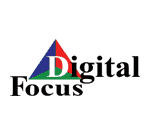 The Digital Focus Institute is on the hunt for digital talent. In this digital marketing course in Trivandrum, you will be educated by the best industry experts and faculty members. The course is taught via live sessions and practice-oriented sessions. Students benefit from personalized class schedules and curriculum, which facilitates learning.
With the opportunity to gain some valuable industrial skills and the goal of creating and sharing expertise with the industry. To be effective in the digital marketing industry, keep your thoughts and alternatives clear and fresh. They also provide live projects and 100% placement assurance.
KIDM – #8 Best Digital Marketing Courses in Trivandrum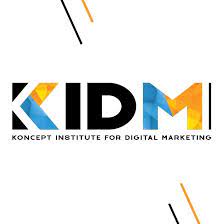 KIDM is an educational training organization that provides students with complete training in advanced long-term courses. Their digital marketing courses in Thiruvananthapuram are designed to enable students to learn and lead from anywhere. Students will be able to obtain a thorough understanding of the topic by studying Seo strategies such as link building, writing high-quality content, and employing the appropriate keywords. KIDM bridges the gap between traditional and modern schooling. This is an excellent option for students and young professionals searching for digital marketing courses in Thiruvananthapuram.
Digital Edenz – #9 Best Digital Marketing Courses in Trivandrum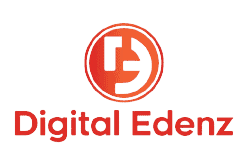 Digital Edenz is a digital marketing agency and institution situated in Thiruvananthapuram with a team of enthusiastic and innovative digital marketing specialists eager to train fresh minds. People who are interested in social media, entrepreneurship, search engines, and other online activities can benefit from Digital Edenz's digital marketing courses. This course also gives an awareness of the current state of branding and digital marketing strategies.
Tech Bound – #10 Best Digital Marketing Courses in Trivandrum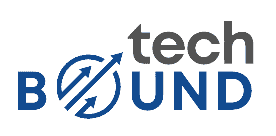 Tech Bound is another renowned digital marketing institute in Trivandrum that provides some of the best digital marketing training solutions. You will get the opportunity to study and be taught by qualified teachers and entrepreneurs. This course is appropriate for students, professionals, and entrepreneurs interested in pursuing a career in digital marketing.
Tech Bound Institute provides the most recent digital marketing course in Trivandrum, as well as consultancy for students and professionals interested in a career in digital marketing.
Conclusion
Many individuals are still unsure if they need to get a certification in digital marketing since it is a relatively new addition to their professional opportunities. Our advice is to go ahead and become certified as a digital marketer by enrolling in a solid certification course.
Certification in digital marketing shows a potential employer that you have the necessary skill set and practical knowledge to perform well in the profession. A well-structured training course will also educate you on the most up-to-date tools and technology in the digital marketing industry.
There are several good digital marketing institutes in Trivandrum that you can enroll in to get started on your path to a successful career. You can explore more about what they have to offer by visiting their official websites. We hope that our handpicked list of the top digital marketing courses in Trivandrum has helped you in determining which digital marketing institute is ideal for you to pursue your dreams.