Over time, digital marketing has grown dramatically. Today, the advantages of digital marketing have created a buzz. Because of the many opportunities for growth in this business, a large number of students and professionals are interested in pursuing a career in Digital Marketing. From individuals to large businesses, everyone is migrating to a digital world that works on online platforms and deals with digital marketing. Rajasthan's capital, Jaipur, is also the state's biggest city. The city's marketing developments have experienced significant growth in the digital vertical throughout the years.
If you want to be a digital marketer in Rajasthan, there are several options for digital marketing training in Jaipur. In this article, we've compiled a list of the top 10 digital marketing courses in Jaipur for aspiring digital marketers like you.
10 Best Digital Marketing Courses in Jaipur
IIDM – Indian Institute of Digital Marketing – #1 Best Digital Marketing Courses in Jaipur
IIDM in Bangalore is the first digital marketing training institute that provides its students with 100% job assistance once they complete the course. Indian Institute of Digital Marketing offers both in-person and online training. The course is divided into 8 core modules and 12 advanced modules, with over 300 hours of practical training and 9 live capstone projects. The course is designed for high achievers who aspire to be one of the top 1% of digital marketers. The course will prepare you to pass all industry certifications from Google, Hubspot, Microsoft, etc. The students will complete 20+ internationally recognized certifications. The course is designed to prepare you to become a highly paid-digital marketing expert.
Full Stack Digital marketing course curriculum and modules:
An Introduction to Digital Marketing
Website Design
Content Marketing
Search Engine Optimization
Search Engine Marketing
Social Media Marketing
Email Marketing
Web analytics
Digital Marketing Strategy
Specialization Topics: Graphic Design, Youtube Marketing, Mobile Marketing, CRO, Influencer Marketing, Growth Hacking, Marketing Automation, Affiliate Marketing, Sales Funnels, [55+ Modules], etc.
Course Duration and Fees:
The course duration is 4.5 months for all weekdays (Monday to Friday, 2.5 to 3 hours) and 5.5 months for the weekend (Saturday and Sunday), (4 to 5 Hours daily Class). We do not aim to stretch the course out for 6 or 9 months since students would lose momentum in their studies. Training is accessible in both classroom and online formats.
The course fee is 44,990 + GST.
Course Faculty:
The faculty at the Indian Institute of Digital Marketing has more than 8 years of expertise in digital marketing, with Facebook and Google certifications. A couple of them have their digital marketing businesses working on 100s of client projects. In contrast, others work for top MNCs executing campaigns in crores of rupees. All of the popular digital marketing tools are covered by the trainers.
Course Highlights:
The Industry's Most Advanced Curriculum
300+ hrs of Practical Training
100% Placement Assistance
50+ Modules
5+ Industry Experts
Best-in-Class Learning Management System (where you can access our recorded classes)
Premium Tools worth 1,20,000/- ( All original Tools with license keys)
20+ Globally recognized Certifications
15 Days No Question Refund Policy
Best-in-class Infrastructure
Industry experts who will take your classes
Freelancing Opportunities ( Work from Home Opportunities)
Learn to make money through Affiliate Marketing.
Build your own business and e-commerce website.
Course Projects:
Designing a Business Website
Designing an Ecommerce Website
Designing Landing Pages
30-Day Social Media Strategy
Running Paid Google and FB Ads
Doing SEO for a Complete Website
Running Email Campaigns
Lead-generation campaigns
Youtube Campaign
Course Certifications:
6+ Google Ads Certifications
2+ Google Analytics Certifications
7+ Hubspot Certification
1+ Microsoft Bing certification
3+ Semrush Certification
1+ Course Completion Certificate.
Contact us:
Email: [email protected]
Phone: +91 7676797660
Institute Address: 3rd Floor, No.944, 16th Main Rd, Kuvempu Nagar, Above Qmin BTM 2nd Stage, Bengaluru, Karnataka 560076
Course Brochure: Download here
QUiBUS Trainings – #2 Best Digital Marketing Courses in Jaipur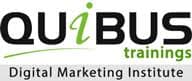 Quibus Trainings is a well-known brand in North India. It offers digital marketing training in Jaipur.
They provide both classroom and online training. They also provide personalised SEO, SMO, and SEM training. So far, the institution has taught over 1000 students in digital marketing, with the majority of them working as digital marketers or entrepreneurs.
Quibus Trainings distinguishes itself by offering training to just one batch every month. They value quality over quantity and limit the number of students in each batch to 20. The trainer has over 10 years of experience working with both national and international clients. The institution delivers digital marketing education that is strategic, practical, and up to date.
Digilearnings – #3 Best Digital Marketing Courses in Jaipur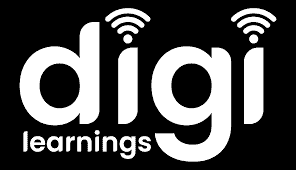 DigiLearnings, Digital Marketing Courses in Jaipur is considered as one of the top digital marketing courses in jaipur, and you can launch a digital marketing campaign whenever it is convenient for you.
After recognizing that a significant section of our country's population is becoming more internet literate, DigiLearnings developed this course to allow students to use their knowledge and creativity to pursue digital campaigns as a business model.
Digilearings' digital marketing course is both cost-effective and time-saving, and once finished, you will be able to use your smartphone to expand your business.
This digital marketing course will increase brand recognition by leveraging a variety of online tools and methods, which is what differentiates a business from the now-outdated traditional advertising strategy.
Edusolutions Digital Marketing – #4 Best Digital Marketing Courses in Jaipur
Edusolutions provides Digital Marketing Courses in Jaipur and is well-known for its administrations aimed at preparing industry-ready experts in Digital advertising.
Edusolutions Digital Marketing provides Digital Marketing training in Jaipur that covers website design and administration training, Digital advertising training, and your free site, which means you will create your site here for almost no additional expense.
Create complex marketing methodology for your website, and apply Digital marketing strategies for your website to witness the outcomes, a few affirmations, and free programming worth thousands of rupees.
Protocloud Academy – #5 Best Digital Marketing Courses in Jaipur

The top digital marketing training in Jaipur is provided by Protocloud Academy. It is one of Jaipur's greatest training institutes since it gives the best outcomes.
Protocloud Academy has created a new contemporary style of learning by removing all impediments to conventional studies such as classroom studies and theoretical knowledge.
Protocloud Academy offers comprehensive practical-based training since practical knowledge adds value to your job. It gives students hands-on experience with real-world tasks.
Students graduate with an industry-approved professional degree and a job guarantee. They also give the whole corporate atmosphere for more effective and efficient learning and concentrate on the overall development of students with the advantage of 1-on-1 coaching.
The Digital Marketing Course was created by specialists from an IT organisation with over ten years of experience in the industry.
Tecida Training – #6 Best Digital Marketing Courses in Jaipur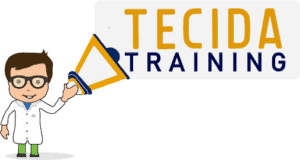 Tecida provides one of the most effective digital marketing courses in Jaipur. This course will help you improve your skills with a Tecida certification and advance in the digital business. They concentrate 70% on practical training and 30% on theoretical instruction to provide in-depth insights into the real world. They help their students complete this course and get placements and internships in high-end industries. Tecida provides classroom training digital marketing courses in Jaipur for those looking to create a career in the online marketing business.
Ventureheap Academy – #7 Best Digital Marketing Courses in Jaipur

Ventureheap Academy is a major institution in Jaipur offering the best digital marketing training. They provide both online and in-person training. The main aspect of Ventureheap Academy is that they emphasize practical training, giving you hands-on experience with the programs.
So, if you're searching for a digital marketing institution, Ventureheap Academy is one of your best bets.
Jaipur School of Digital Marketing – #8 Best Digital Marketing Courses in Jaipur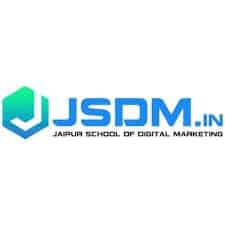 JSDM is one of the leading academic institutions in Jaipur that offers digital marketing courses. It not only provides an overall digital marketing education, but also particular specialisation courses such as SEO, SMO, PPC, SEM, and email marketing.
Since its beginning in 2009, JSDM has taught over 2300 students in over 550 batches, with 100% job placement. The institution features great in-house technical assistance and a competent staff of mentors that stay up to speed on the newest digital marketing trends.
The JSDM institution offers its students with resources to assist them to advance in their jobs as well as knowledge. Furthermore, they restrict their batch size to 10 students in order to connect with each student personally.
Tgc Jaipur – #9 Best Digital Marketing Courses in Jaipur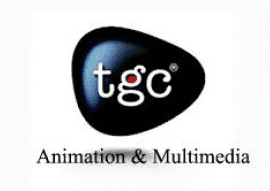 Tgc Jaipur provides Advanced Digital Marketing Courses in Jaipur, which is a sort of modern information technology training that focuses on strategic concepts and strategies for reaching a wide range of individuals internationally and convincing them to subscribe to one or more services.
TGC Jaipur's Digital Marketing course primarily assists company owners, marketers of all types, and entrepreneurs in promoting their products and services to their respective customers and eager purchasers by using the most recent online technologies and platforms.
Digital Vidya – #10 Best Digital Marketing Courses in Jaipur

Digital Vidya was established in 2009 with the goal of delivering social media training all around the globe; however, they did not begin full-fledged digital marketing courses until 2013.
They not only teach students but also business experts in digital marketing and other IT courses. They collaborate with prominent organisations to deliver updated curriculum and teach their students about the digital marketing profession.
UpGrad – #11 Best Digital Marketing Courses in Jaipur

UpGrad, an online higher education organization, provides degrees and certifications in digital marketing. Upgrad is recognized by NSDC or National Skill Development Corporation and associated with many universities and institutions that are UGC-approved. The program's goal is to enable working people and students to upskill while continuing to study and work. This course will assist students in developing an understanding of SEO, SMM, and other digital marketing skills.
Conclusion
After Looking at the top 10 digital marketing institutes in Jaipur, it's evident that a career in digital marketing is on the upswing in Jaipur. There are several opportunities in digital marketing for skilled students with the necessary practical knowledge and project experience. Digital marketing is a cutting-edge field with fierce competition. A effective digital marketer has to done many hats. A great digital marketer has self-motivation and hard work, as well as the ability to operate in a team and excellent communication skills. If you believe you have any of these qualities or the endurance to grow and pursue your objective, Step upon the path of digital marketing and start your career.