Nowadays, digital marketing is the new and popular buzzword in the professional career domain. Of course, the fundamental reason for this in-demand is the worldwide digital revolution. A short-term course in digital marketing can help you advance your career and land a profitable job. Learning digital marketing is not only easy but also fun. Digital marketing in India is the golden egg that demands the least amount of time and money to provide long-term high returns. Today, Here in this article, we have carefully created a list of the top 10 digital marketing courses in Pune.
10 Best Digital Marketing Courses in Pune
IIDM – Indian Institute of Digital Marketing – #1 Best Digital Marketing Courses in Pune
IIDM in Bangalore is the first digital marketing training institute that provides its students with 100% job assistance once they complete the course. Indian Institute of Digital Marketing offers both in-person and online training. The course is divided into 8 core modules and 12 advanced modules, with over 300 hours of practical training and 9 live capstone projects. The course is designed for high achievers who aspire to be one of the top 1% of digital marketers. The course will prepare you to pass all industry certifications from Google, Hubspot, Microsoft, etc. The students will complete 20+ internationally recognized certifications. The course is designed to prepare you to become a highly paid-digital marketing expert.
Full Stack Digital marketing course curriculum and modules:
An Introduction to Digital Marketing
Website Design
Content Marketing
Search Engine Optimization
Search Engine Marketing
Social Media Marketing
Email Marketing
Web analytics
Digital Marketing Strategy
Specialization Topics: Graphic Design, Youtube Marketing, Mobile Marketing, CRO, Influencer Marketing, Growth Hacking, Marketing Automation, Affiliate Marketing, Sales Funnels, [55+ Modules], etc.
Course Duration and Fees:
The course duration is 4.5 months for all weekdays (Monday to Friday, 2.5 to 3 hours) and 5.5 months for the weekend (Saturday and Sunday), (4 to 5 Hours daily Class). We do not aim to stretch the course out for 6 or 9 months since students would lose momentum in their studies. Training is accessible in both classroom and online formats.
The course fee is 44,990 + GST.
Course Faculty:
The faculty at the Indian Institute of Digital Marketing has more than 8 years of expertise in digital marketing, with Facebook and Google certifications. A couple of them have their digital marketing businesses working on 100s of client projects. In contrast, others work for top MNCs executing campaigns in crores of rupees. All of the popular digital marketing tools are covered by the trainers.
Course Highlights:
The Industry's Most Advanced Curriculum
300+ hrs of Practical Training
100% Placement Assistance
50+ Modules
5+ Industry Experts
Best-in-Class Learning Management System (where you can access our recorded classes)
Premium Tools worth 1,20,000/- ( All original Tools with license keys)
20+ Globally recognized Certifications
15 Days No Question Refund Policy
Best-in-class Infrastructure
Industry experts who will take your classes
Freelancing Opportunities ( Work from Home Opportunities)
Learn to make money through Affiliate Marketing.
Build your own business and e-commerce website.
Course Projects:
Designing a Business Website
Designing an Ecommerce Website
Designing Landing Pages
30-Day Social Media Strategy
Running Paid Google and FB Ads
Doing SEO for a Complete Website
Running Email Campaigns
Lead-generation campaigns
Youtube Campaign
Course Certifications:
6+ Google Ads Certifications
2+ Google Analytics Certifications
7+ Hubspot Certification
1+ Microsoft Bing certification
3+ Semrush Certification
1+ Course Completion Certificate.
Contact us:
Email: [email protected]
Phone: +91 7676797660
Institute Address: 3rd Floor, No.944, 16th Main Rd, Kuvempu Nagar, Above Qmin BTM 2nd Stage, Bengaluru, Karnataka 560076
Course Brochure: Download here
Freelancers Academy – #2 Best Digital Marketing Courses in Pune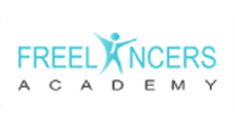 The freelance academy is considered one of the top 10 digital marketing institutes in Pune. The success of Freelancers Academy can be attributed in large part to the fact that it has been active in the field of advanced digital marketing for the last nine years. After a certain point, students are given more responsibility, and the method in which they are instructed, as well as the teachers, are of the best quality. Students are given the opportunity to keep updated with their understanding of digital marketing thanks to the periodic revisions that are made to the curriculum in order to include the most recent adjustments and strategies.
In addition to this, there is a digital marketing agency located on the premises where students who have successfully completed their course can complete an internship. As a consequence of this, Freelancers Academy is widely considered as being among the most prestigious educational institutions that provide courses in digital marketing. Freelancers Academy guarantees the best placement help on top of everything else it has to offer. They provide classes throughout the weekdays and on the weekends, as well as centers, at the following five locations: Charni Road, Navi Mumbai, Andheri, Thane, and Pune. All of the centers can be located in the area around the railway station.
Digital Academy India – #3 Best Digital Marketing Courses in Pune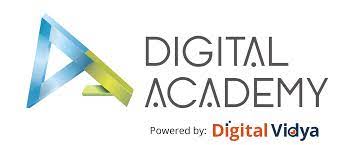 Digital Academy India is a well-known provider of digital marketing training and consulting services. Digital Academy India is laser-focused on establishing tangible digital marketing skills in professionals, students, and freshers by combining academic and practical learning strategies.
They improve their knowledge and skills in order to execute, manage, and analyze digital marketing projects. Students get both academic and hands-on digital marketing training to ensure that they learn the most in-demand skills for today's quickly evolving digital marketing world.
Digital Academy India also offers a Corporate Digital Marketing Training Program to help company employees improve their skills.
AIMA – #4 Best Digital Marketing Courses in Pune

The All India Management Association is India's leading management organization. AIMA, in cooperation with Digital Vidya, offers a Professional Certificate in Digital Marketing & Analytics. AIMA is considered one of the top Digital Marketing Courses in Pune since it combines in-depth Digital Marketing concepts with impeccable execution methodologies.
It works closely with the government, businesses, academic institutions, and students. AIMA makes a substantial contribution to the development of qualified professionals by providing a variety of skill development, training, and research programs.
The course was developed by digital marketing executives and subject matter experts. It focuses on essential digital marketing concepts as well as statistical tools for analysis and execution.
The All India Management Association's main goal is to provide excellent placement opportunities for its members. AIMA has a specialist placement department that works diligently to guarantee that its students have the best potential placement opportunities.
Digital Trainee Academy – #5 Best Digital Marketing Courses in Pune
Digital Trainee is India's foremost practical digital marketing institution, offering one of the best digital marketing courses in Pune. This institution adheres to the 'Say No To Theory' policy. This course is accessible to students, entrepreneurs, and employees interested in learning more about the digital industry.
This course will help you boost your career and work opportunities, as well as increase your pay or income. Digital Trainee in Pune offers superior digital marketing training that is recognized globally.
PIIDM Institute – #6 Best Digital Marketing Courses in Pune

The PIIDM institution in Pune provides practical and job-focused digital marketing training. This course teaches digital marketing technologies that are both effective and industry-proven from the scratch. Their well-designed curriculum is led by a staff of specialists that specialize in different facets of digital marketing.
You will gain 15+ internationally recognized certifications from Google, HubSpot, and other organizations. You can apply for a trial class before deciding on your final decision. They provide one of the most effective digital marketing courses in Pune.
Alive Digital – #7 Best Digital Marketing Courses in Pune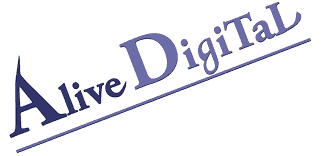 The Alive Digital Institute assists students in understanding core Digital Marketing concepts in a practical manner. It is designed to be optimized in real-world scenarios.
It is yet another excellent digital marketing training institute in Pune with a 5-years of great academic track record.
Five hundred students have already registered with them, with 60 of them being placed in big MNC companies. It has completed 33 batches and is one of the few training institutes that provide corporate training.
You will get 100% hands-on digital marketing training, as well as work on live projects and placement assistance.
Knowledge Hut – #8 Best Digital Marketing Courses in Pune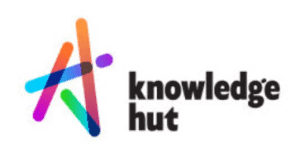 Knowledge Hut assists professionals from all industries and sectors in developing new skills and applying them in a variety of ways in the global business environment. The institute also provides high-value training in new and practical techniques of digital marketing.
The institute stimulates brains and pushes professionals to overcome challenges via seminars led by industry leaders. by opting for this course you will also get the opportunity to work on live projects and get a high-paying job placement opportunity in big companies.
LIPS INDIA – #9 Best Digital Marketing Courses in Pune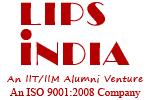 LIPS INDIA is one of the most prestigious and sought-after digital marketing institutions in Pune. The institution assists freshers and aspiring professionals in learning the fundamentals of the industry. Students are taught by expert faculty and digital marketing coaches who know the ins and outs of the industry. They also cover every emerging trend in the realm of digital marketing. they are always striving to update in order to keep up with new developments in the digital marketing industry. This institute offers the most effective digital marketing courses in Pune.
NSDM Pune – #10 Best Digital Marketing Courses in Pune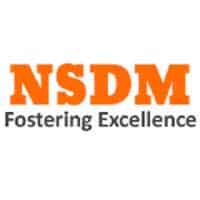 NSDM Pune is a well-recognized institute in Pune that provides Digital Marketing courses in a classroom format. It is a course that strives to provide you with 100% practical training that includes assignments and live projects in order for you to become an effective Google-certified digital marketer. The institution offers high-quality training in the field of digital marketing. NSDM Pune is continuously looking for new resources and collaborating with marketing expertise. They constantly aim to train students at a professional level so that they can get their dream careers.
TIP Digital Marketing – #11 Best Digital Marketing Courses in Pune

Tip is our last institute on this list which provides one of the top digital marketing courses in Pune. They provide instruction in both traditional classroom settings as well as the online format in Pune. Students will get the highest quality training possible via their corporate-based training programme, with the ultimate goal of better preparing them to enter the digital marketing industry and keep up with the latest developments in digital marketing industry.
Conclusion
Digital marketing has grown to be one of the most important fields in Pune and throughout the globe. It has evolved into the backbone of every business, since every company needs a digital marketing agency to sell its products or services. This was our list of the top 10 digital marketing institutes in Pune. Each of these courses has something unique to offer, and you can choose one depending on your needs. When it comes to modules, all institutions have the same ones. Individual courses on fundamental concepts are offered by several institutions.
Practicality and application are the most crucial aspects of training. Most institutions now provide a free demo session or first free class. Use the freebie before settling on an institution. A digital marketing profession is rewarding, and the first step is to choose a suitable institution. Nonetheless, digital marketing institutions in Pune can assist you in establishing a solid career in digital marketing.