We are now living in a world where skill matters more than a degree. Today, with everything going online, online or digital marketing is becoming a basic necessity for every business. Everyone wants to display their advertisements on social media apps rather than on television. Therefore, nowadays there is a huge demand for digital marketers in the industry, but supply is limited, creating an opportunity for people to gain skills and get jobs in reputable MNCs.
Bangalore, known as the "Silicon Valley of India", is home to some leading MNCs. There are many good institutions in Bangalore providing digital marketing training to students. In this article, we have mentioned some of the best digital marketing courses in Marathahalli.
Also Read: Digital Marketing Courses In Bangalore
IIDM – Indian Institute of Digital Marketing

IIDM in Bangalore is the first digital marketing training institute that provides its students with 100% job assistance once they complete the course. Indian Institute of Digital Marketing offers both in-person and online training. The course is divided into 8 core modules and 12 advanced modules, with over 150 hours of practical training and 6 live capstone projects. The course is designed for high achievers who aspire to be one of the top 1% of digital marketers. The course will prepare you to pass all industry certifications from Google, Hubspot, Microsoft, etc. The students will complete 15+ internationally recognized certifications. The course is designed to prepare you to become a highly paid digital marketing expert.
Digital marketing course curriculum and modules:
An Introduction to Digital Marketing
Website Design
Content Marketing
Search Engine Optimization
Search Engine Marketing
Social Media Marketing
Email Marketing
Web analytics
Digital Marketing Strategy
Specialization Topics: Graphic Design, Youtube Marketing, Mobile Marketing, CRO, Influencer Marketing, Growth Hacking, Marketing Automation, Affiliate Marketing, Sales Funnels, [50+ Topics], etc.
Course Duration and Fees:
The course duration is 4.5 months for all weekdays (Monday to Friday, 2.5 to 3 hours) and 5.5 months for the weekend (Saturday and Sunday), (4 to 5 Hours daily Class). We do not aim to stretch the course out for 6 or 9 months since students would lose momentum in their studies. Training is accessible in both classroom and online formats.
The course fee is 49,900 + GST.
Course Faculty:
The faculty at the Indian Institute of Digital Marketing has more than 7 years of expertise in digital marketing, with Facebook and Google certifications. A couple of them have their digital marketing businesses working on 100s of client projects. In contrast, others work for top MNCs executing campaigns in crores of rupees. All of the popular digital marketing tools are covered by the trainers.
Course Highlights:
The Industry's Most Advanced Curriculum
350+ hrs of Practical Training
100% Placement Guarantee
70+ Modules
5+ Industry Experts
Best-in-Class Learning Management System (where you can access our recorded classes)
Premium Tools worth 1,00,000/- ( All original Tools with license keys)
15+ Globally recognized Certifications
10 Days No Question Refund Policy
Best in class Infrastructure
Industry experts who will take your classes
Freelancing Opportunities ( Work from Home Opportunities)
Learn to make money through Affiliate Marketing.
Build your own business and e-commerce website.
Course Projects:
Designing a Business Website
Designing an Ecommerce Website
Designing Landing Pages
30 Day Social Media Strategy
Running Paid Google and FB Ads
Doing SEO for a Complete Website
Running Email Campaigns
Lead-generation campaigns
Course Certifications:
6+ Google Ads Certifications
1+ Google Analytics Certifications
5+ Hubspot Certification
1+ Microsoft Bing certification
1+ Course Completion Certificate.
Contact us:
Email: [email protected]
Phone: +91 8310657401
Institute Address: 3rd Floor, No.944, 16th Main Rd, Kuvempu Nagar, BTM 2nd Stage, Bengaluru, Karnataka 560076
Course Brochure: Download here
Indras Academy

Indras Academy was established in Marathahalli in 2014. The Indras Academy offers digital marketing courses and training, helping students learn about digital marketing. After completion, the students get certificates and placement support from the academy. Apart from the basic content, they also teach many trending tools like Google Analytics, Google AdSense, Google AdWords, email and social media marketing etc.
You will get good exposure and training from the best and most experienced trainers. They also concentrate on the personality and communication skills of the student. Thus, developing the overall character and skill of the individual.
Contact details:
Address:#164, Varthur Rd, Subbaiah Reddy Colony, Aswath Nagar, Marathahalli, Bengaluru, Karnataka 560067
Number: 081972 24940, +91 81972 24940
Email: [email protected]
Website URL: https://indrasacademy.com/
Digital Kora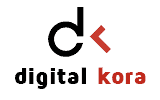 Digital Kora is renowned in the digital marketing space. They offer professional and job-oriented digital marketing courses for students and working professionals. They aim to provide quality education and real-life projects to enhance practical skills.
They have successfully taught over 5000+ individuals and have been prevailing for more than 8 years now. Headquartered in Marathahalli, Bangalore, Digital Kora is one of those names that will induce you to learn digital marketing.
It also offers 100% placement support to the students who complete the course. You can use the contact details below if you want to enrol in Digital Kora.
Contact details:
Address: Beside Adshiwar Showroom, Above Ramdev Medicals, 3rd floor, SGR Dental College Road, Opposite Radisson Blu, Marathahalli, Bengaluru-560037
Number:+91 89716 42632
Email: [email protected]
Website URL: https://www.digitalkora.com/
Infocampus

Infocampus is a well-known institute for its various courses in software development and web design. Infocampus offers placement support and a professional certificate to the students after they have completed the course.
Their faculty consists of experienced digital marketers and IIM graduates. And the greatest thing about their digital marketing course is that you will get training in website design for free.
Thus, you can contact InfoCampus using the below details and learn web designing and digital marketing.
Contact details:
Address: Infocampus Logics Pvt Ltd- 2nd Floor, Cauvery Complex, Near Kalamandhir​, Marathahalli, Bangalore-560037
Number: ​9740557058, 8884166608
Email: [email protected]
Website URL: https://infocampus.co.in/
Inventateq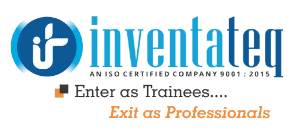 Inventateq aims to develop job-ready skills and provide advanced knowledge to its students. Inventateq covers topics like SEO, PPC, and SMO in its digital marketing course, developing the overall knowledge of the student. Like all other institutes, Inventateq also offers guaranteed placement support and professional certificates that are recognized globally.
They have branches in different cities- Jayanagar, Marathahalli, BTM Layout, Rajaji Nagar, and Kalyan Nagar in Bengaluru. Contact details are listed below for the Marathahalli branch:
Contact details:
Address: No. 45, 3rd Floor, Marathahalli, From Marathalli Bridge towards Old Airport, Next to Axis Bank, Above Federal Bank, Bangalore – 37
Number: 080 – 42024661
Email: [email protected]
Website URL: https://www.inventateq.com/
Learn Digital Academy

Learn Digital Academy is an Award-Winning Training Institute providing the best online courses in Digital Marketing, and OnCampus Placements with University Certification. Learn digital aims at providing quality education and facilities to their students, including guaranteed placement support and a certificate of completion.
More than 5000+ students have joined and completed the digital marketing course from Learn Digital Academy. It has become a renowned name in Marathahalli and JP Nagar because of its approach and excellent results.
Contact details:
Address: 3rd Floor, #17, Krishna Grand, Over Marathahalli Bridge, Outer Ring Rd, above Vijaya Bank, Marathahalli, Bengaluru, Karnataka 560037
Number: 063663 70046
Email: [email protected]
Website URL: https://learndigital.co/
iDigital Academy

iDigital Academy has built a team of highly professional and experienced trainers and staff to enhance the students' experience at the academy. Apart from providing quality education and practical projects, iDigital Academy focuses on providing an experience to the students which will stay with them throughout their life.
iDigital Academy's SEO Training is considered the best in Marathahalli, Bangalore and will help you understand Search Engine Optimisation (SEO) in a better way. iDigital Academy provides placement support and helps its students get jobs at MNCs.
Contact details:
Address: No. 90/1B, 2nd Floor, Innovative Multiplex, Marathahalli-Sarjapur Outer Ring Rd, Kings Cross, Bangalore-560 037
Number: 9986678681
Email: [email protected]
Website URL: https://www.idigitalacademy.com/
Strategy Works

Strategy Works claims to offer the best and most affordable digital marketing course in Marathahalli, Bangalore. Their curriculum is similar to the IIM's Digital Marketing course, and their practical approach makes it worth considering.
Their courses are versatile, resulting in the overall development of students, and their affordable fee structure, starting from Rs. 500, makes it more interesting.
If you wish to know more about the institute and its courses, visit the site given below:
Contact details:
Address: No. 131, Shriniket Apartment 20, MSR Engineering College Road, Gokula 1st Stage, Divanarapalya, Mathikere Bengaluru, Karnataka 560054
Number: 9686200104
Email: [email protected]
Website URL: https://strategyworks.in/digital-marketing-course-in-marathahalli/
DigitalPhy Academy

Digital Phy is a new institute in Marathahalli, Bangalore, providing digital marketing courses and training to students in a new and innovative manner.
As per their sayings, they are on a mission to change the digital marketing industry through their courses.
Their courses are designed in such a way that they provide students with a new approach to learning and solving the problem.
Contact details:
Address: Marathahalli Bridge, #18, Krishna Summit, 3rd Floor, Above Khazana Jewellers, Bengaluru, Karnataka
Number: 09686137878
Email: [email protected]
Website URL: https://digitalphyacademy.com/
Apponix Academy
Apponix Academy is the most innovative training institution delivering education in Marathahalli, Bangalore. They are a renowned name in digital marketing across the globe. Their branches can be found in Pune, Mumbai, and some cities in Bangalore, with offices in the UK & USA.
Through their courses and learning, Apponix aims to add value to the professional lives of individuals. Their courses are based on an innovative approach and they tend to place more emphasis on developing industry-based skills.
Contact details:
Address: 505, HAL Old Airport Rd, Opposite MGA Hospital, Subbaiah Reddy Colony, Aswath Nagar, Marathahalli, Bengaluru, Karnataka
Number: 098451 04511
Email: [email protected]
Website URL: http://www.apponix.com/
Etudemy

Etudemy focuses on providing job-oriented courses in web design and digital marketing. Their courses not only cover the fundamentals, but they are also practical and case study focused. They cover many subjects in more depth, and they also provide you with the opportunity to work on real-world projects that will help you gain practical knowledge and skills. They offer many more courses like graphic design, video editing, programming, etc.
If you wish to join Etudemy Digital Marketing Institute, you can contact them using the details given below:
Contact details:
Address: Etudemy, #94/4, First Floor, Bridge, Marathahalli, Outer Ring Road, Chandra Layout, Bengaluru, Karnataka 560037
Number: 081291 08100
Email: N/A
Website URL: https://www.etudemy.com/
Conclusion
With the internet and online sectors booming, everything has gone online and digital marketing has become a great career option nowadays. And for your convenience, we have provided a list of the 10 best digital marketing courses in Marathahalli. All the above-mentioned institutes have well-structured modules and skilled faculty members with professional certificates and placement support. You can select any of the above and kickstart your digital marketing journey.