Digital marketing is one of the most exciting and promising careers today, with a growing sector. It is the right time to start your career in digital marketing as demand will increase in the future.
Bangalore's Electronic City is the city's principal IT hub, and it is home to a large number of IT employees and marketers. Many institutes in Electronic City provide digital marketing courses and training.
Here are the top ten digital marketing institutes which provide the best
Digital marketing courses in the electronic
IIDM – Indian Institute of Digital Marketing

IIDM in Bangalore is the first digital marketing training institute that provides its students with 100% job assistance once they complete the course. Indian Institute of Digital Marketing offers both in-person and online training. The course is divided into 8 core modules and 12 advanced modules, with over 150 hours of practical training and 6 live capstone projects. The course is designed for high achievers who aspire to be one of the top 1% of digital marketers. The course will prepare you to pass all industry certifications from Google, Hubspot, Microsoft, etc. The students will complete 15+ internationally recognized certifications. The course is designed to prepare you to become a highly paid digital marketing expert.
Digital marketing course curriculum and modules:
An Introduction to Digital Marketing
Website Design
Content Marketing
Search Engine Optimization
Search Engine Marketing
Social Media Marketing
Email Marketing
Web analytics
Digital Marketing Strategy
Specialization Topics: Graphic Design, Youtube Marketing, Mobile Marketing, CRO, Influencer Marketing, Growth Hacking, Marketing Automation, Affiliate Marketing, Sales Funnels, [50+ Topics], etc.
Course Duration and Fees:
The course duration is 4.5 months for all weekdays (Monday to Friday, 2.5 to 3 hours) and 5.5 months for the weekend (Saturday and Sunday), (4 to 5 Hours daily Class). We do not aim to stretch the course out for 6 or 9 months since students would lose momentum in their studies. Training is accessible in both classroom and online formats.
The course fee is 49,900 + GST.
Course Faculty:
The faculty at the Indian Institute of Digital Marketing has more than 7 years of expertise in digital marketing, with Facebook and Google certifications. A couple of them have their digital marketing businesses working on 100s of client projects. In contrast, others work for top MNCs executing campaigns in crores of rupees. All of the popular digital marketing tools are covered by the trainers.
Course Highlights:
The Industry's Most Advanced Curriculum
350+ hrs of Practical Training
100% Placement Guarantee
70+ Modules
5+ Industry Experts
Best-in-Class Learning Management System (where you can access our recorded classes)
Premium Tools worth 1,00,000/- ( All original Tools with license keys)
15+ Globally recognized Certifications
10 Days No Question Refund Policy
Best in class Infrastructure
Industry experts who will take your classes
Freelancing Opportunities ( Work from Home Opportunities)
Learn to make money through Affiliate Marketing.
Build your own business and e-commerce website.
Course Projects:
Designing a Business Website
Designing an Ecommerce Website
Designing Landing Pages
30 Day Social Media Strategy
Running Paid Google and FB Ads
Doing SEO for a Complete Website
Running Email Campaigns
Lead-generation campaigns
Course Certifications:
6+ Google Ads Certifications
1+ Google Analytics Certifications
5+ Hubspot Certification
1+ Microsoft Bing certification
1+ Course Completion Certificate.
Contact us:
Email: [email protected]
Phone: +91 8310657401
Institute Address: 3rd Floor, No.944, 16th Main Rd, Kuvempu Nagar, BTM 2nd Stage, Bengaluru, Karnataka 560076
Course Brochure: Download here
Besant Technologies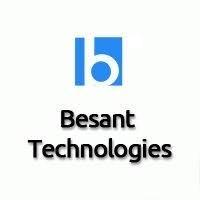 In the previous 10 years, Besant Technologies has trained over a lakh students. They've always aimed to deliver their courses at a low cost and make them affordable for the general public.
Besant Technologies is a renowned name in the digital marketing industry, and if you want to enrol, details are given below:
Contact details:
Address: No.29, 2nd Floor, SN Complex, 14th Main Road, E-Block Extension, Sahakara Nagar, Bangalore-560092, Karnataka, India.
Phone: +91-8767260270
Email: [email protected]
Website: www.besanttechnologies.com
360 EduKraft
360EduKraft is also a global provider of digital marketing training, both online and in the classroom.
They've been teaching digital marketing courses for over a decade. After completing the course and receiving hands-on training in real-world assignments, students will receive their Digital Marketing training certification.
360 EduKraft can be one of the best options for digital marketing in Electronic City.
Contact Details:
Address: 1st Floor, Manjunatha Tower, Above Gokul Motors, Huskur Gate, Hosur Rd, opp. Vimalaya Hospital, Electronic City, Bengaluru, Karnataka 560100
Phone: 099163 61360
Email: [email protected]
Website: http://www.360edukraft.com
Digital Kora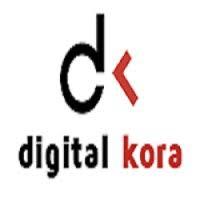 Digital Kora is one of Bangalore's top digital marketing institutes. They've been offering training since 2013, with options for weekday, weekend, and online sessions. They have collaborated with some MNCs before and provide 100 percent placement support after the course.
Contact Details:
Address: 3rd floor, Beside Ezone shopping mall, Above ramdev medicals, SGR Dental College Rd, opposite Radisson Blu, next to adishwar showroom Munnekolala, Electronic City, Bengaluru, Karnataka 560037
Phone: +91 89716 42632
Email: [email protected]
Website: http://www.digitalkora.com/
Manipal Pro Learn
Manipal also offers several courses that provide instruction in the subject of one's choice. students, professionals, and IT specialists who want to increase their knowledge. Manipal Pro Learn also provides digital marketing courses which help individuals gain knowledge and skills in the digital marketing industry.
In Bangalore's Electronic City, it is one of the best training colleges and if you want to know more, contact them using the below details.
Contact Details:
Address: 7, Service Rd, Pragathi Nagar, Electronic City, Bengaluru, Karnataka 560100
Phone: +91 8039675025
Email: N/A
Website: www.manipalprolearn.com
ACTE

ACTE is also Electronic City's premier digital marketing training institute. They provide certification in digital marketing courses that have been created and validated by specialists in the field.
They generally provide courses that cover all aspects of digital marketing. Students will learn about social platforms, Adwords, email campaigns, analytics, mobile and marketing, etc.
Their guaranteed placement support helps students get better jobs at MNCs. All of the world's leading businesses recognise their certification.
Contact Details:
Address: No. 17, 2nd Floor, Neeladri Road, Karuna Nagar, Doddathoguru, Village, Indra Nagar, Electronics City Phase 1, Electronic City, Bengaluru, Karnataka 560100
Phone: 090928 55551
Email: [email protected]
Website: https://www.acte.in/
eMarket Education
eMarket Educations, founded by Rajan Jena in 2014, has been providing one of the most comprehensive digital marketing courses in Bangalore available at an inexpensive price. The training ensures that students master digital marketing techniques and procedures with performance-driven real-time projects and case studies.
They aim to ensure high-quality training by emphasising the fundamentals of easy and repeatable digital marketing tactics. They have been able to maintain a 100% job placement success rate for all of their learners who have followed their training modules with consistency and attention.
Contact Details:
Address: #972D, 1st Main Road, Ashraya Towers, S.T.Bed, 1st Block Koramangala, Near Electronic City Phase 2, Bengaluru – 560034
Phone: +91 9108273335
Email: [email protected]
Website: https://www.emarketeducation.in/
Digital Ippo
Digital Ippo's mission is to provide the best digital marketing training in Bangalore while also providing career opportunities for its graduates. They also have a team of seasoned trainers who have extensive expertise in working on real-world projects.
Contact Details:
Address: #19, 35/1, 2nd Floor, Hosur Main Road, Above Canara Bank, beside TVS Bike Showroom, Kamadhenu Layout, Electronic City Phase II, Bengaluru, Karnataka 560100
Phone: 099165 88322
Email: [email protected]
Website: https://www.digitalippo.com/
Digital Vidya
Digital Vidya, is a renowned EdTech firm that provides specialised training and skill development, and was the first institute in India to provide Social Media Marketing courses in 2009. The institution has launched various Certified Digital Marketing Master Courses, including courses in collaboration with Facebook, LinkedIn, and other industry-leading platforms.
Contact Details:
Address: Plot no.227, 4th Floor, Axis Bank Building, 2nd Cross Road, Neeladri Nagar, Electronic City Phase 1, Bengaluru, Karnataka 560100
Phone: +91 8010033033
Email: [email protected]
Website: https://www.digitalvidya.com/
EMexo Technologies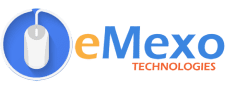 EMexo Technologies is also one of Electronic City's best digital marketing institutes. They offer practical, hands-on instruction in a variety of subjects. Their instructors have worked in the digital marketing industry and have hands-on knowledge with the cutting-edge technology they teach.
Contact Details:
Address: #219, First Floor, Nagalaya, 3rd Cross Road, Neeladri Nagar, Electronics City Phase 1, Electronic City, Bengaluru, Karnataka 560100
Phone: 095132 16462
Email: [email protected]
Website: https://www.emexotechnologies.com/
ExcelR
ExcelR is a well-known digital marketing training institute. The course will be given by highly qualified and experienced instructors who are among the best in the business, resulting in an unrivalled learning experience.
For each of the topics covered in the curriculum, there are a variety of hands-on exercises. They also provide several facilities, like a one-year e-learning subscription and ten global certifications, including Google, Facebook, and YouTube, and job placement assistance. Many past participants are now employed as digital marketing experts by big companies.
Contact Details:
Address: 49, 1st Cross, 27th Main, behind Tata Motors, 1st Stage, BTM Layout, Bengaluru, Karnataka 560068
Phone: 09632156744
Email: N/A
Website: https://www.excelr.com/
Conclusion-
With this informative article on Digital Marketing Courses in Electronic City, we want to point you in the right direction. Many companies are seeking digital marketing specialists, and there is a growing need for people in this field.
Choosing the correct digital marketing training is essential in achieving your objectives. We hope this article will help you pick the best digital marketing course in Electronic City.